In between feedings and naps with the Little Monster, I've been trying to "holiday" our house!
We live in a rather small town home so decorations are kept to a minimum.
#1 - I don't have many places to set out the decorations.
#2 - I am limited to one large box of Christmas decor because that is all that will fit in my storage space under the stairs.
#3 - My husband is a neat-nik and I just can't willingly overwhelm him with glittery decor!
This was the fall buffet decoration, which featured the kid's school photos. This crackled glass hurricane was a cheap find at JoAnn and it looks so pretty with a tea light inside.
And here is the Christmas buffet. This Advent set is a new addition and the kids have loved pulling out the ornaments each day that get added to the "Charlie Brown tree" on top.
After church this past weekend, there was a moving van full of Christmas trees that the youth group was selling for a donation. Given that I'm on maternity leave at the moment and our bank account is in sore shape, I was wondering if we'd even be able to afford a tree this year, so this was a definite blessing!
The Girl reminisced about last year's ornaments
And the tree is a beauty...it nearly reaches the ceiling and is full and lovely. I strung the lights and pulled out my Christmas box and unwrapped each ornament.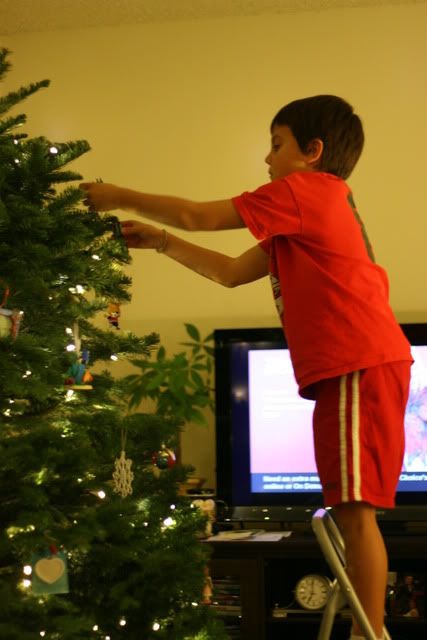 The Boy HAD to get out the step stool...I was terrified he was going to lean over too far and fall off!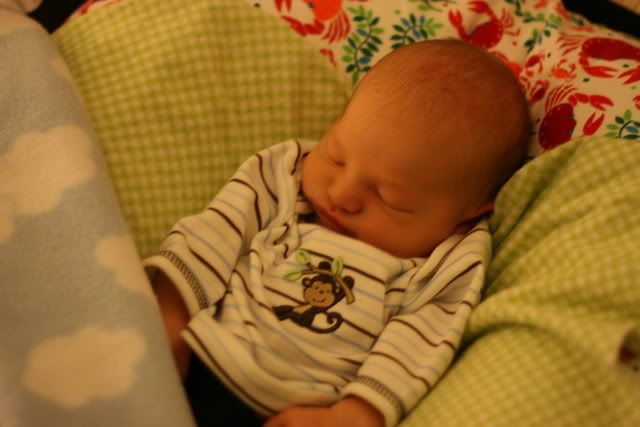 Baby D watched (err...slept) from the sidelines
I placed my faux white tree next to the door with my bird collection.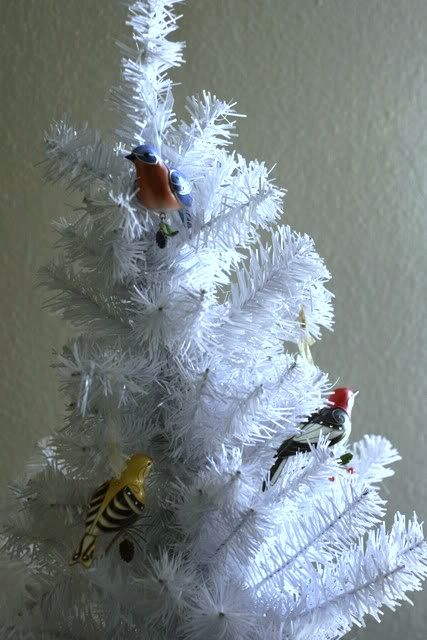 In between snuggling with the baby, eating popcorn and watching Polar Express, the kids had a nice time decorating the tree. There were all the old Hallmark and Avon favorites that my grandma gave me over the years including my treasured Nutcracker ballet ornaments. I've taken the kids each year to Hallmark to choose their own ornament. Not sure we'll be able to do that this year but I'll come up with something fun for them over their Christmas breaks.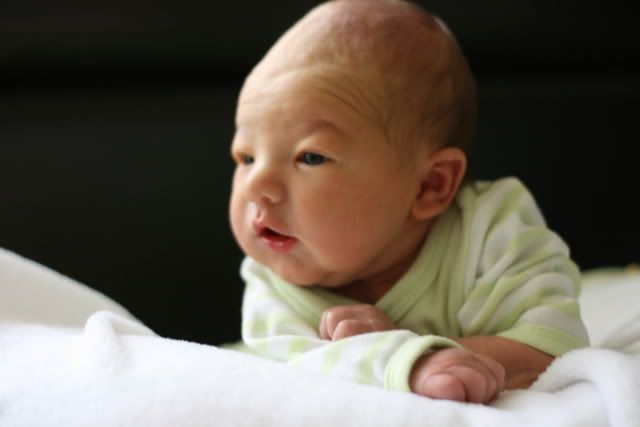 Mr. Wrinkles approves!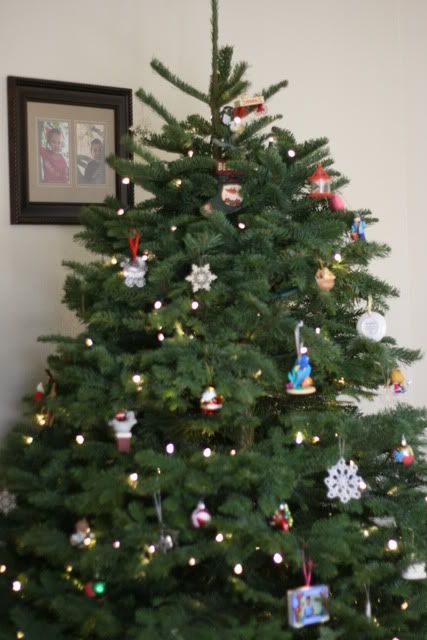 Our lovely tree
Tomorrow is The Boy's birthday. I'll be taking cupcakes to school and we'll be having a family dinner for him too. Hard to believe it's been 8 years already...