Taking pictures of older kids isn't a challenge when it comes to these two. When I've taken their pictures together, they've always been great with offering a nice smile (not too forced, not so fake).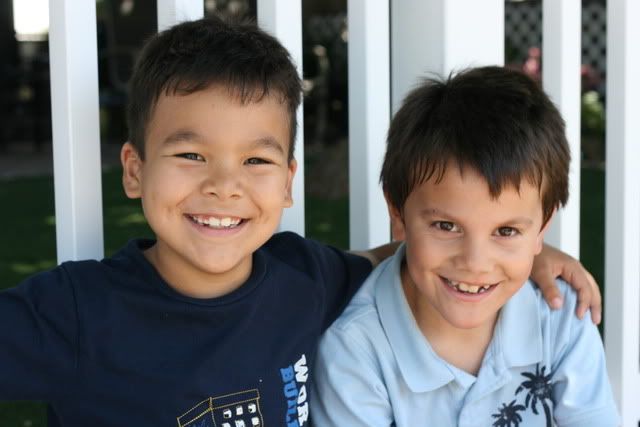 2012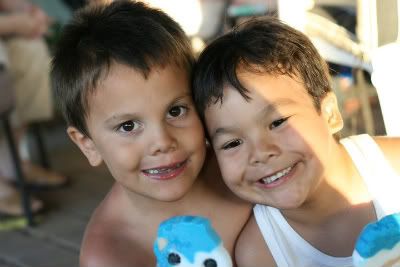 2010
But only when they're together for some reason because when I get them apart, it's back to the weird, glazed-over grins.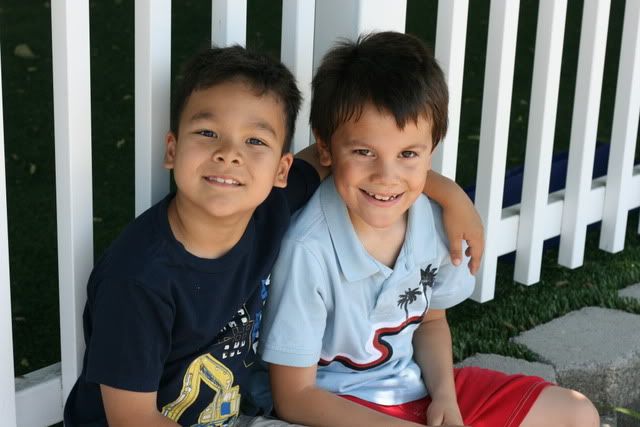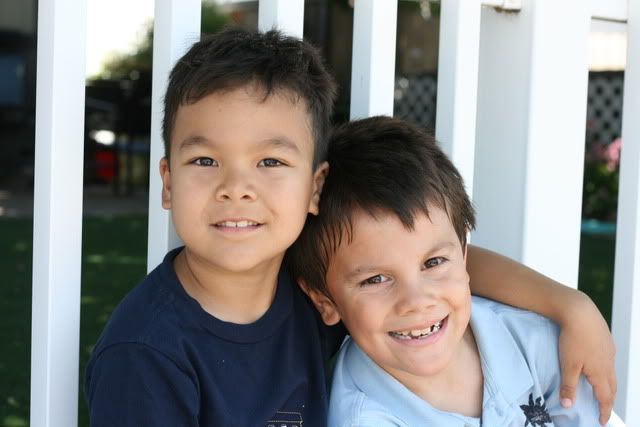 Of course then I introduced the third boy into the mix and all the good intention went out the window.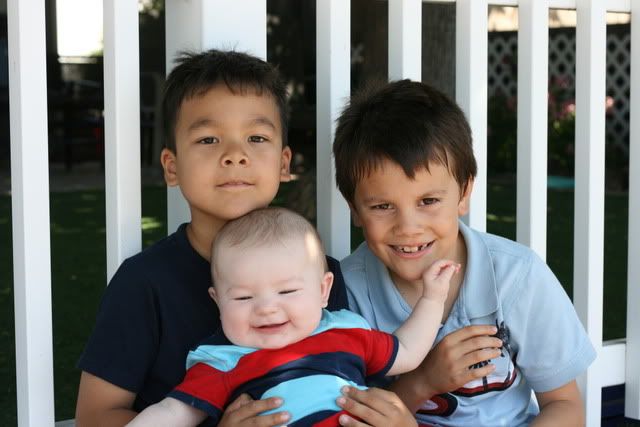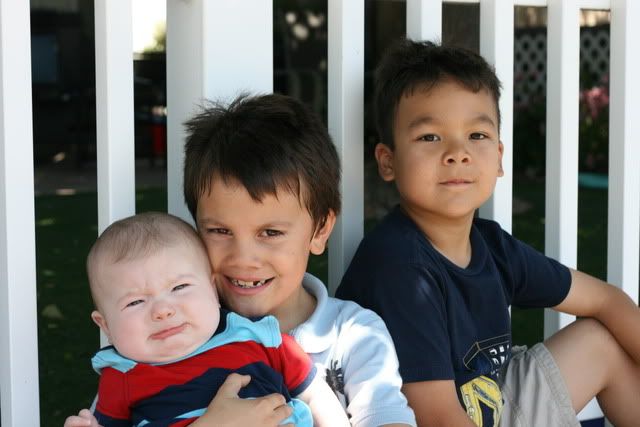 Uh-oh, Baby D wasn't enjoying the photo session any more!
They were definitely enjoying each other that day. You'd think they were the best of friends and
sometimes
they are. Other times...not so much! They are friends because they are cousins and because they're playmates at Grandma's house but I'm not sure they'd play together if they were just aquaintances. We'll soon find out in the fall when they both start going to the same school and they'll be sharing recess time.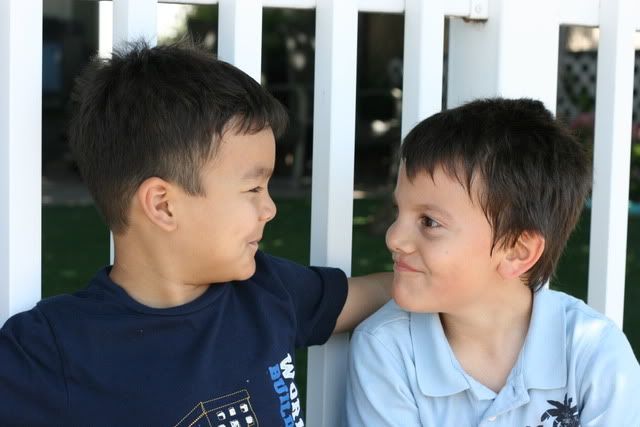 I hope they'll always be close.