Last Saturday after we got home from our long day at Sea World, we ate sandwiches for dinner and then lounged around the living room with chocolate chip ice cream. Baby D was happily rolling around on the floor in his monkey pajamas.
Suddenly he pressed up on his arms and thrust his knees up quickly beneath himself into a crawling position! He balanced there for a minute or so before lunging forward onto his tummy, arms and legs off the ground like he was trying to swim. We cheered and made it a big deal, which he loved!
He did this a few more times until he got tired and wanted to go to bed.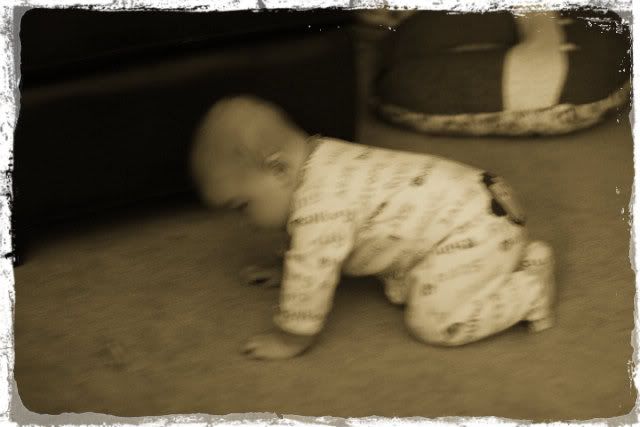 But now that he has a new "trick", he's doing it all the time, each time we lay him down. Of course this also means he's doing it at 2:30am and then he can't go back to sleep!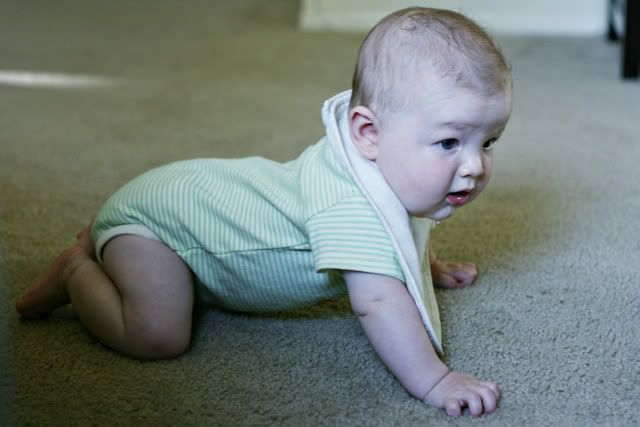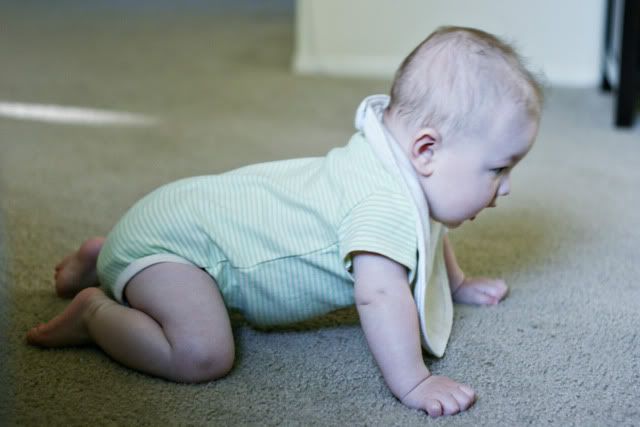 In the past few days he's been up on his knees and now he'll rock back and forth, lunging forward to grab something. It is so adorable to see how his strength is growing. He does still fall forward a lot because his arms get tired and he doesn't like that one bit!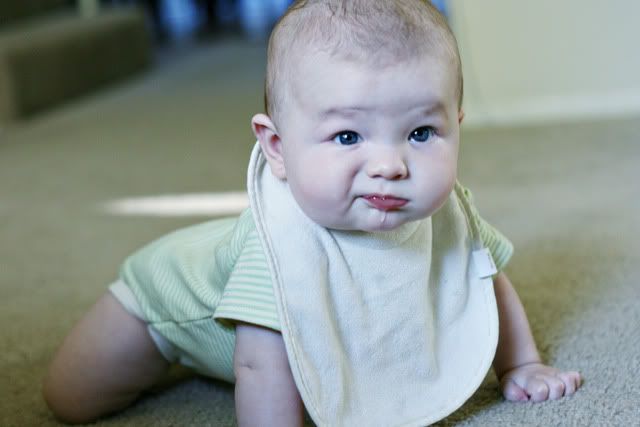 He's UP!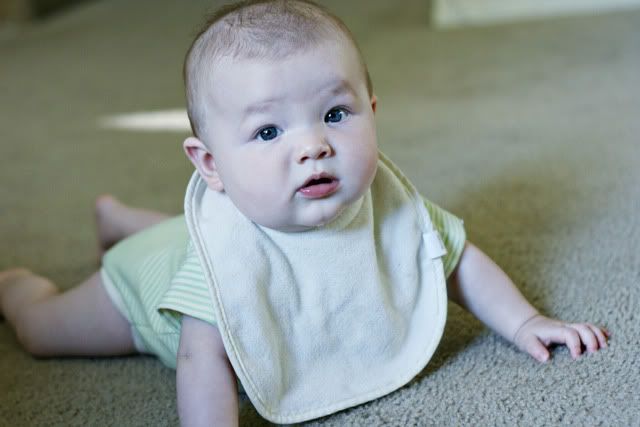 And then he's down!
Happy Half-birthday today Baby Boy! You've changed so much in the last six months, I'm excited to see what the rest of the year brings for you.