Happy Mother's Day!
After church, we'd been planning on going out to lunch/early dinner with our moms but they really wanted to stay closer to home so we decided to just throw some chicken on the grill and make pollo asada tacos. We ate outside under my parent's shady mulberry tree. The weather was just beautiful, the boys played and ran all over the yard, my brother and sister-in-law came over and it was a pretty quiet day.
I was able to get a really nice picture of Baby D with my mom. He was looking at the camera, hurray!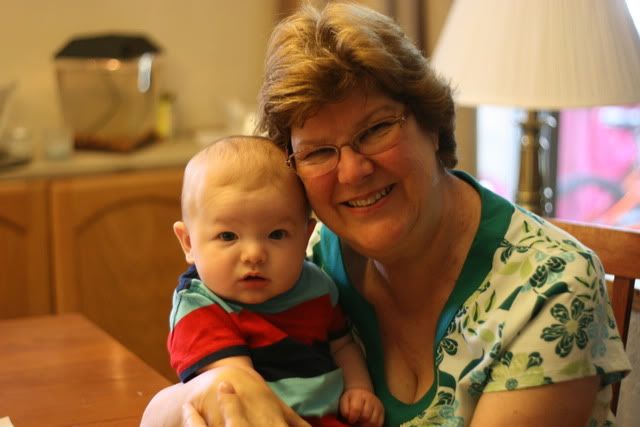 And this sweet picture of my sister-in-law snuggling with him.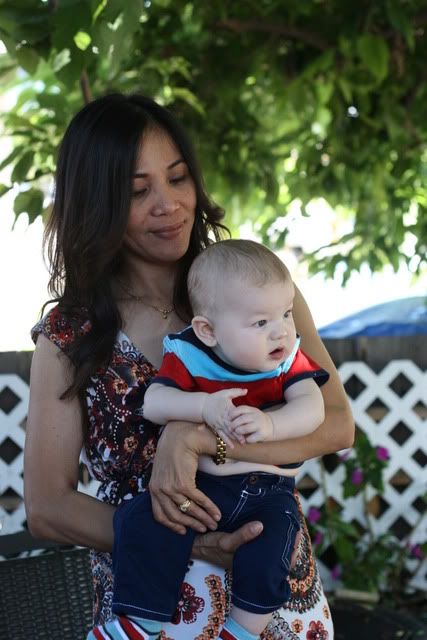 So I asked my husband if he could please take some pictures of me with my boys. I don't have one of us together yet and it proved to be an interesting undertaking. My husband was shooting away like he was paparazzi and he must have taken about 30 pictures, but we
still
didn't get any of the baby looking up!
Off center and with the baby's belly showing. There is also a big string of drool coming out of his mouth and down the front of his shirt...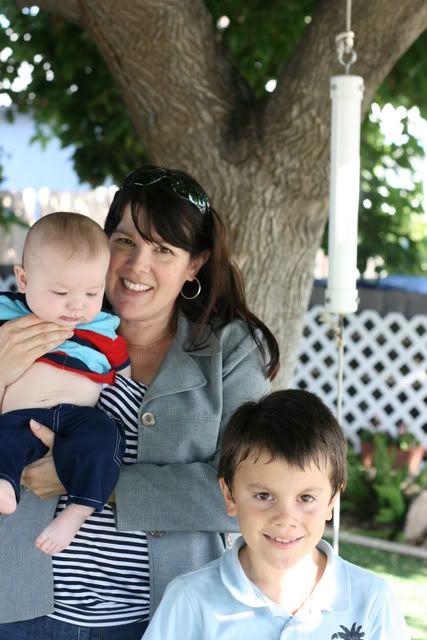 Out of focus...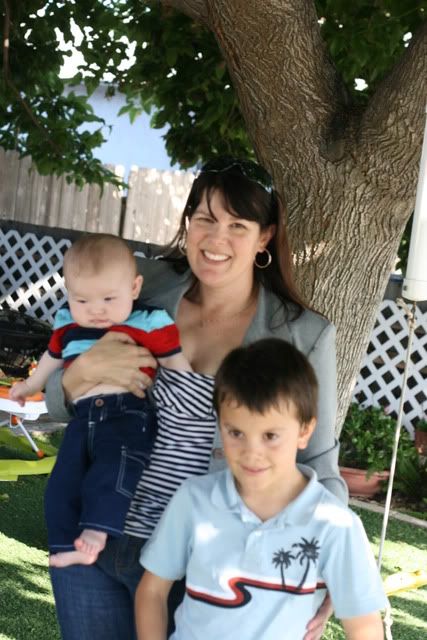 This one is pretty good. The best of the bunch!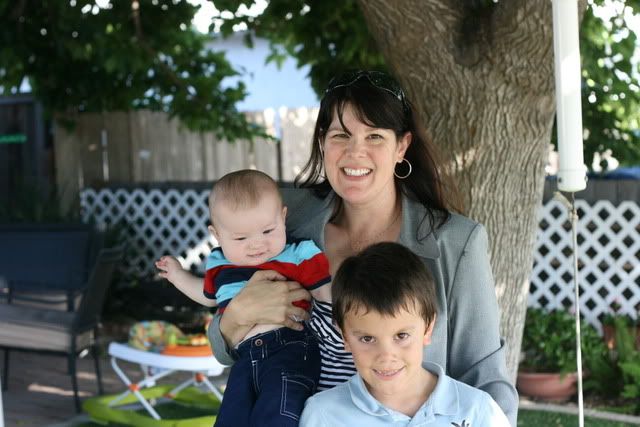 This one is okay, but The Boy is starting to make a funny face...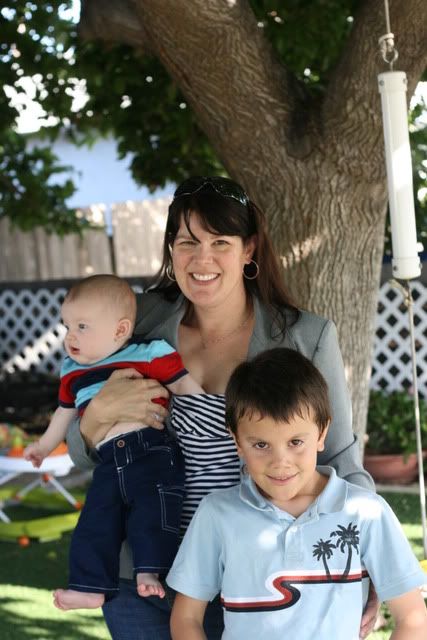 Apparantly The Boy got something in his eye...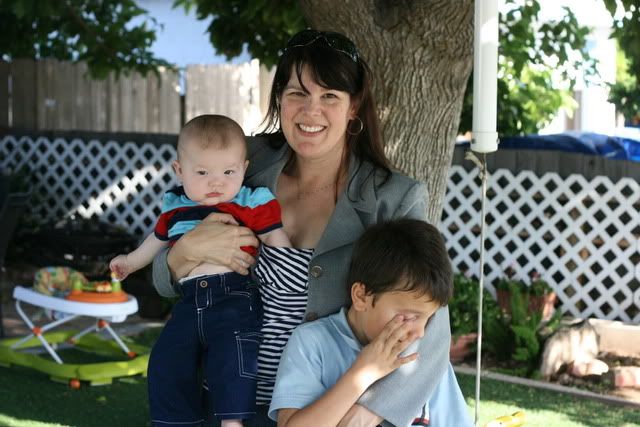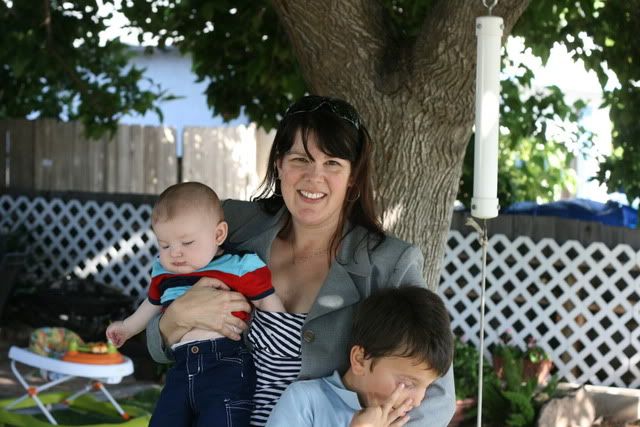 The wind kept blowing my hair in my face...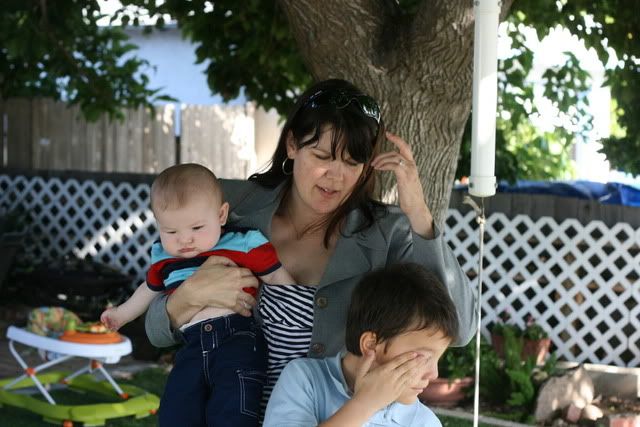 And it wasn't until I got home and put the images up on my computer, that I noticed one glaring fact. Baby D has his hand down inside my blouse for every single picture!
So typical! Isn't that just the way it is?!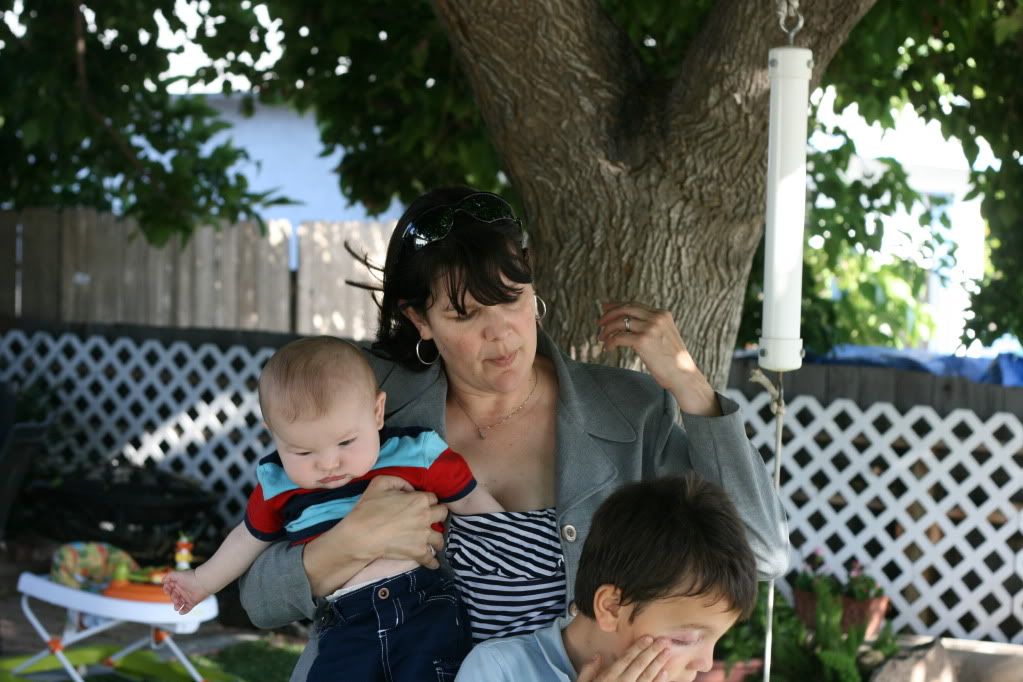 *sigh* I'll get that frame worthy shot of me and the kids...someday!