I had a lovely schedule that I'd painstakingly arranged. I spent days making changes, figuring out times of shows and parades, included breaks for naps and swimming, as well as a general plan on when we would be at what time in which area.
And this is pretty much what happened to that schedule...
Seriously, I am not good at flying by the seat of my pants. I like a plan (betcha couldn't figure that out!). But the original plan we had to spend three days in the Parks had to change when we weren't able to purchase the tickets we'd been counting on. I had to completely rearrange day one and push the things we'd planned for that evening into the other two days.
But it was okay...I think it was God's way of telling me to slow down and just go with the flow!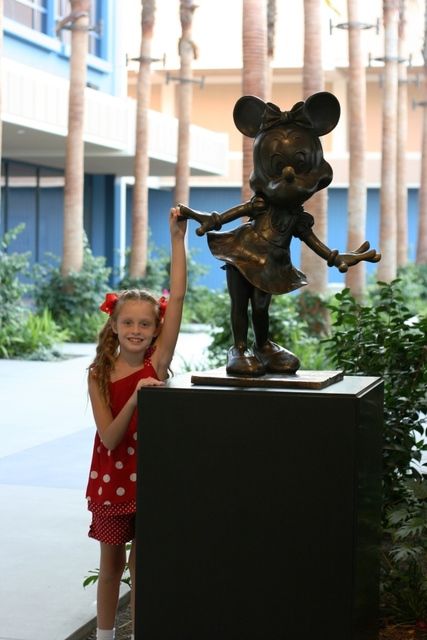 The Girl, with Minnie
Did we do everything on my schedule? Nope, not even close!
Did we have time to relax and go at our own pace? Yes!
Did we do a lot more walking than I planned? Definitely (my aching body after three days on Disneyland concrete is the proof).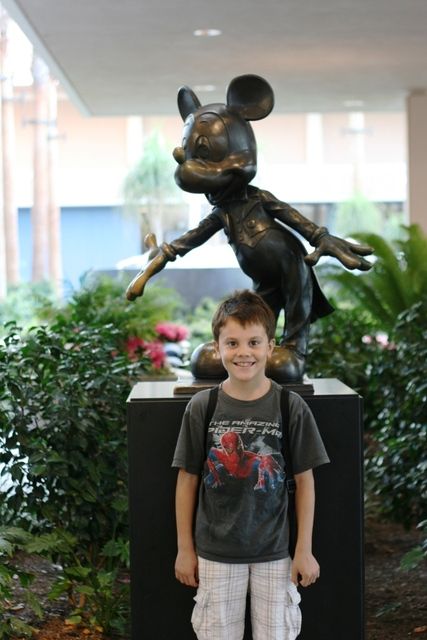 The Boy, with Mickey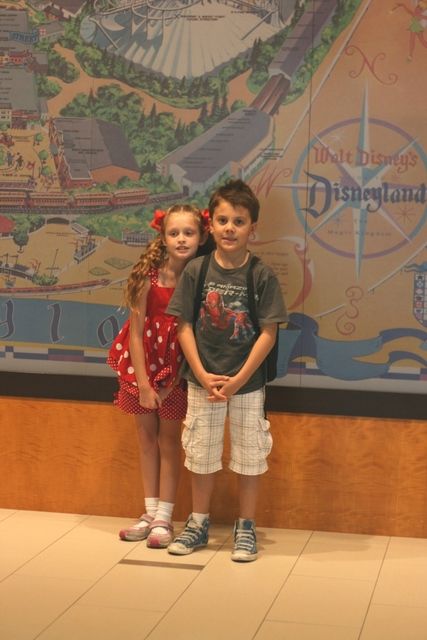 A huge interactive map on the wall of the lobby showed Disneyland as it looked long ago
I'll start with DAY 1. I picked up The Girl from school about 30 minutes early and we drove over to my parent's house to get the boys. My mother-in-law dropped off the Park tickets that she'd picked up for us at her work and we were off! We drove the hour north to get my husband from his job site and then another hour to the Resort. They all napped in the car while I drove. Traffic wasn't too bad (thank goodness for the carpool lane!).
About a half hour out, we stopped for dinner at Romano's Macaroni Grill, namely because I've had a gift card for nearly two years and we don't have one close to our house.
We also HAD to stop at a Sprouts on the way up so my husband could buy healthy cereal to eat for breakfast.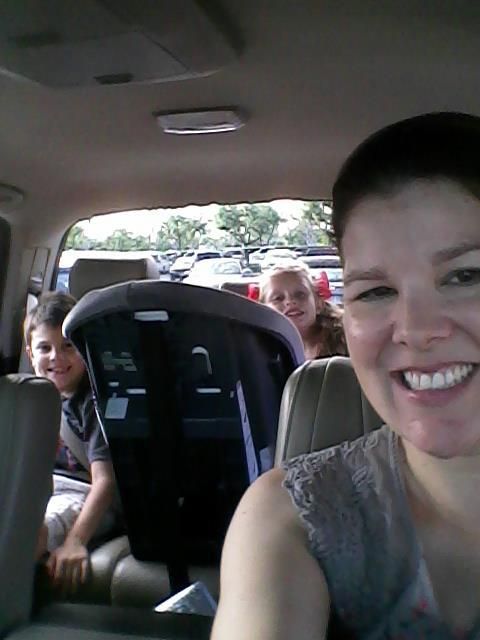 Waiting in the car
Pulled in to the Resort and had them bring up our luggage on a cart. We brought half the fridge with us, including a case of water from Costco, a jug of milk and yogurt on ice in the cooler, cereal, bread, peanut butter and lots of granola bars, dried fruit, apples and nuts. I think we could have done without some of this stuff but the case of water
was
completely used by the end of the weekend (that's what happens when it's 90+ degrees!).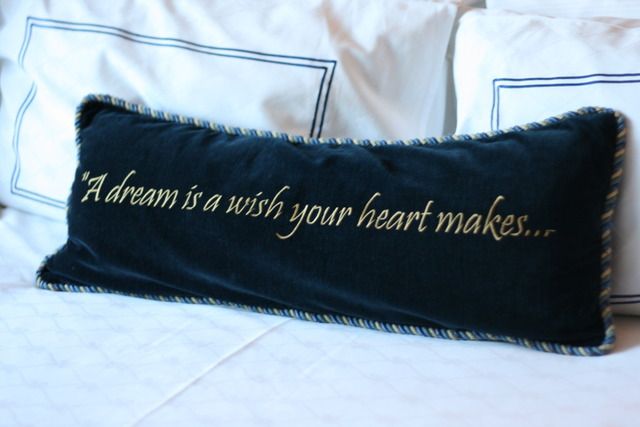 Our hotel room had these lovely velvety pillows on the beds with quotes from Cinderella. One read, "A Dream is a Wish Your Heart Makes" and the other said, "When You're Fast Asleep".
We got on our swimsuits and took a dip at night, which was refreshing. Danny was starting to drift away at this point, exhausted from getting up at 4am that day and working a full day in the sun. I told him to lay down and I took the kids into Downtown Disney which was just a short walk from the hotel.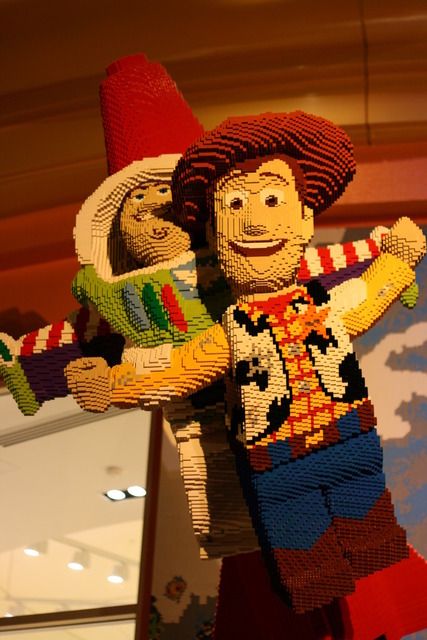 A huge Buzz and Woody in Lego-form hangs outside the Lego store in Downtown Disney
The place was hopping and extremely crowded at 9pm. The kids enjoyed walking through The Lego Store and Build-a-Bear-Workshop.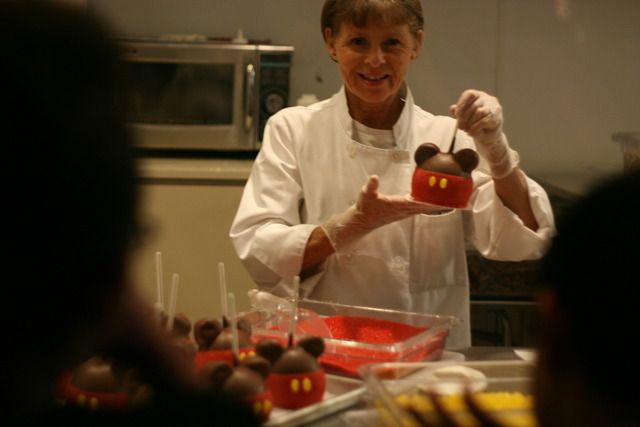 We watched this woman make adorable candy apples themed to the characters
We found a spot in the esplanade and sat with all the others to watch the fireworks show. Baby D fell asleep in his stroller and didn't even wake up with the noise! Disney really has the most spectacular fireworks shows. I always see fireworks there I've never seen before, unique color combinations and amazing effects (a perfectly shaped star and Minnie's hairbow?!).
Newly remodeled front of Disney's California Adventure Park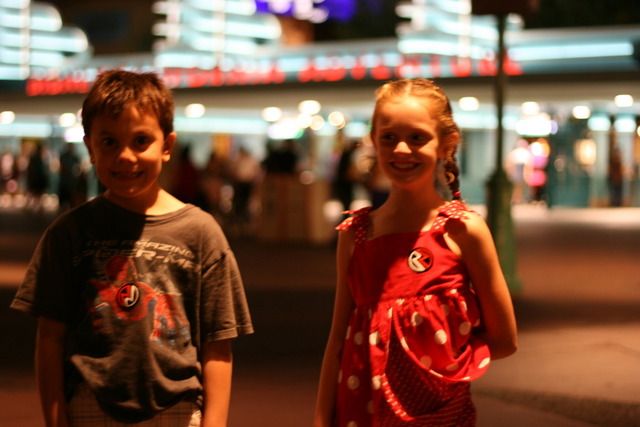 The kids, anxiously awaiting the fireworks show
We headed back to bed and Danny told us he was so wiped out he didn't even hear us come in. Which is good because our day started bright and early on Saturday, with a 6am wake-up call from Mickey Mouse!