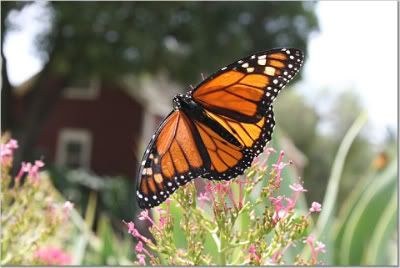 I have spent the last three weeks looking all over for my camera charger. I remember the last time I used it. I remember the outlet I used to plug it in to. I am pretty sure that I just set it down on the bench when I was done and I didn't put it back in it's usual spot (a plastic organizer that holds all my camera supplies).
My bad.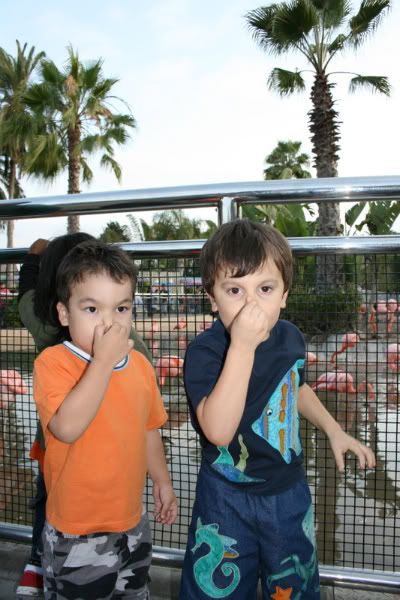 The Boy and my nephew, walking past the stinky flamingos at Sea World
It's gone SOMEWHERE. Who in the world knows though. My husbands thinks he "moved it" somewhere but can't remember where. I'm starting to think it's fallen into a black hole. I am wincing at all the nice photos I've missed out on. Two weeks ago was my husband's birthday party, which went unphotographed. Then there were my three days of vacation, all undocumented in photos. And of course, the baby! He's growing like a weed and I want to take pictures of him!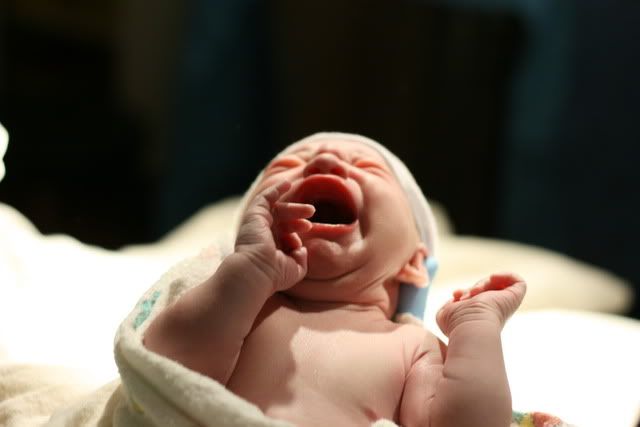 Baby D's first picture.
I think I'm going to have to break down and buy a new charger. Boooo....I hate to buy things I know I already own!
So today I have no new photos to share and will have to recycle old pics. But I do have new
news
!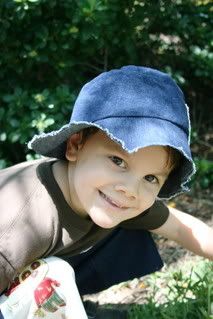 This is one of the first pictures I shared when I first started blogging, The Boy at age 4.

Apparantly I have readers other than my mom and a few close friends! I have a reader who took the time to award my teensy-little blog with a touching award and a lovely note about why she enjoys reading my posts.

Allison at My Raina Sunshine wrote this on her blog:

Painted Butterfly Studio

I first found Julie's blog by way of her etsy shop. Super cute appliqued tees, and some gorgeous little dresses. On her blog, she shares snippets of her life with kids - 3 pretty darn adorable ones - with her lucky readers. I've loved watching the nursery projects she's been working on this past year - this quilt especially! Craft projects and cute pictures of babies? I just can't get enough of either, so it's no surprise I love seeing a new post come up from Painted Butterfly!

I feel so warm and glowy inside!!

I even get this little tag for my Liebster Award. As Allison writes on her blog, Liebe is the German word for love. My maternal grandparents both spoke German as a second-language, so that's neat-o, right?





I've been blogging for a while, off and on. I enjoy writing. I enjoy taking pictures. And I love to share. I'm a bit shy in "real life" but here I can just talk and pretend that nobody is really listening... but I actually do hope they are, of course. And I guess there are a few of you out there, who might not be a follower but you do read. Please post a comment occasionally with a shout-out and let me know who you are, I'd love it!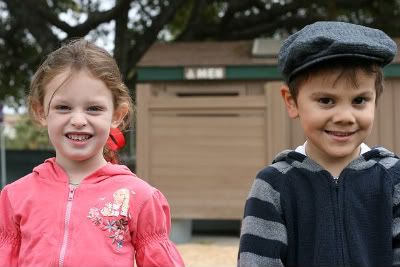 The Boy and The Girl, back when they were still baby-faced preschoolers!

Now down to it...I get to award some other very deserving bloggers!

Here's the deal with the Liebster award:
1) Thank the person who gave you the award and link to their blog.
2) Choose 3 – 5 blogs with less than 200 followers and pass it on.
3) Display the Liebster Award on your blog somewhere.

Thank you again Allison of My Raina Sunshine. You made my day!

---KJ of Shooting from the Mommy Hip and I have known each other for 9+ years. Though we've never actually met, we definitely "click" online and share a love of old movies, Jimmy Stewart and writing. Her posts are so true to life, you will find yourself nodding in agreement through each one!



---Jenn of Adventures of Home Life is another mom I've known online for 9+ years. Her son and mine have birthdays close together (as well as them sharing the same first name)! She has a love of learning and teaching that she shares with her children, so her blog has a plethora of fun crafts & educational ideas. And she loves Walt Disney World and shares lots of travel tips...a Mouseketeer after my own heart!



A favorite memory...my family at Disneyland four years ago.

I have to be honest and say that I'm still looking for that third blogger who fits the award criteria of less than 200 followers. Do you have a suggestion for a small-time, yet deserving blogger that I should start following?

Thanks again to all who bless me with your time and good thoughts. I appreciate it! And send some good vibrations to me that I'll find that darned charger this week and be able to post some new pictures, sheesh.