Thank you to all that posted on Facebook or on the Blog about my "niche" post. Makes me feel better to just be ME and you still like to read about it with all my quirkiness!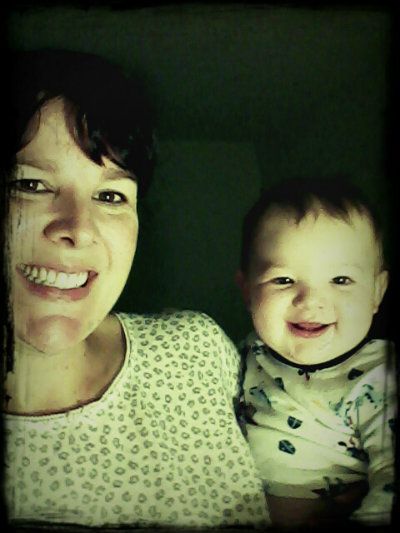 In our jammies
I thought it humorous that I drew attention to the fact that I was trying to post more often and then I didn't post anything for a whole week! Oops, life kind of got in the way.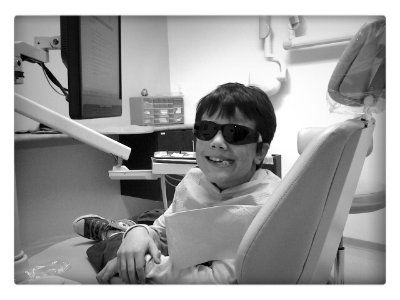 The Boy had a dentist visit, with two cavities filled and one pulled to make more space in his mouth.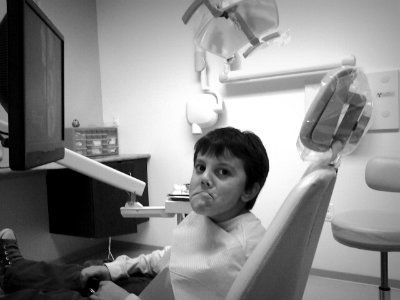 Trying to pucker his lips while numb.
This little guy turned 11 months old yesterday.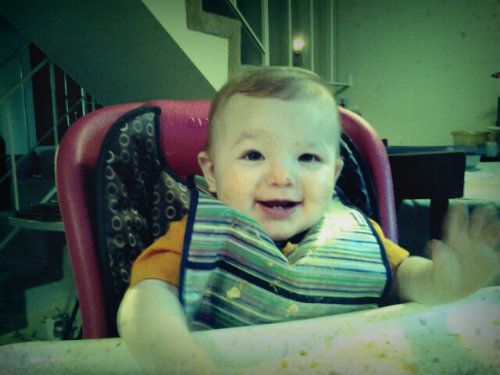 I fed him the same dinner three nights in a row and on the third night when I tried to serve it to him again, he literally looked at the tray and burst into tears! Sorry kid. I switched it out for leftover lasagne and sweet potatoes and he was much happier.
The weather got cool and fall-like again but now we're back up to 90 again for the weekend. Blech, dry Santa Ana weather. Everyone's nose is sore and runny!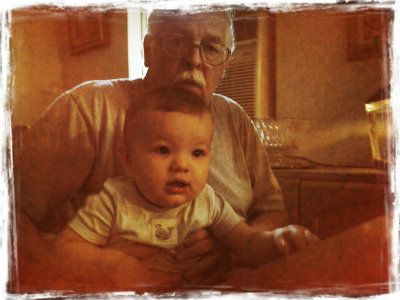 Baby D and Grandpa, watching Fireball the fish swim in his tank
Been spending my evenings working on Halloween costumes. I'd wanted to get them done before this weekend but that doesn't appear that it's going to happen. The Boy asked if he is going to get matching pants with his costume top and I told him no, I wouldn't have time to make them. Of course, being the 8 year old boy that he is, says to me, "I'm not going to wear
PANTS
?!"
Goof-ball. Yes, of course pants...
store-bought
pants that I'm not going to be making! I'll share costume pictures soon, hopefully!