My favorite time to go to Disneyland is in the autumn or as they call it
Halloween Time
!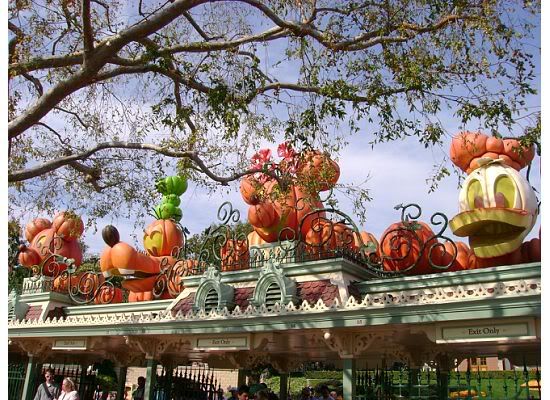 Front entrance a few years ago, Disney characters in pumpkin form!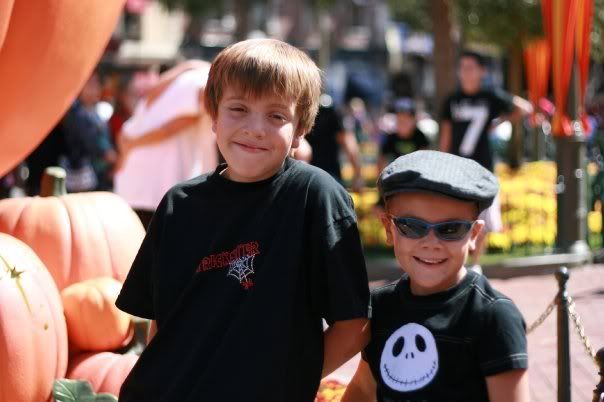 Lots of pumpkin decor on Main Street
The weather is almost always still warm. It doesn't give you much of the "autumn" feel but it's great for enjoying the park and you can swim in the resort pools without the summer crowds. The temperature usually drops in the evenings, so definitely bring a light sweater or jacket. Of course, there is always plenty of Disney merchandise if you don't have something to keep you warm. I forgot my son's jacket one year and ended up buying him this Jack Skellington hooded sweatshirt. I bought it big and he was able to wear it for a few years.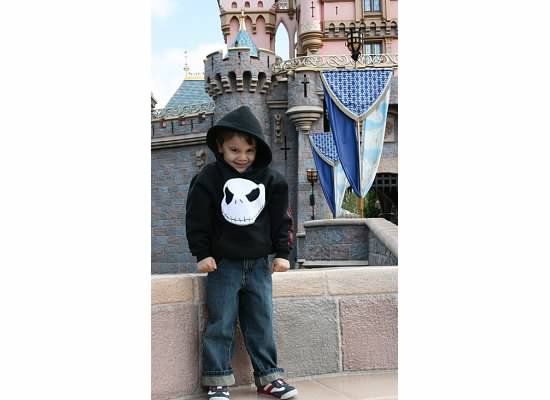 The crowds are much less than in the summer as well but take note that the operating hours are shorter to compensate. So while you won't wait in astronomical lines for the most part, you also won't be spending as much time in the park as you might in the summer. I think it's a fair trade off!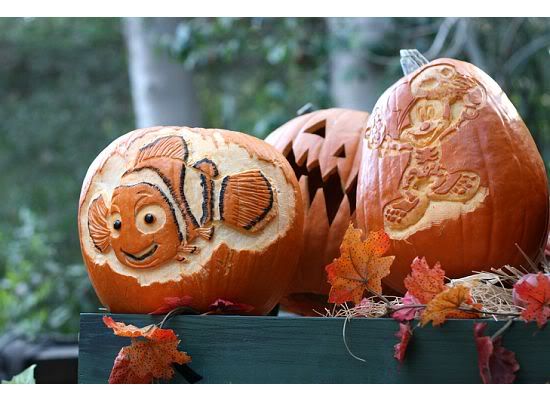 Freshly carved Disney-themed pumpkins
A fall photo op in Frontierland
Fall is also when Disneyland hosts
Mickey's Halloween Party
on certain nights. On those days, the parks close early and stay open only for the guests with those party tickets. I've never gone to the Halloween Party, but it sounds like it would be a lot of fun. The cost is less than a regular day ticket and the party lasts five hours but you can get into the park three hours earlier, so that's eight hours of Disneyland (with free parking). Adults and kids can dress in costume and trick or treat throughout the park, in addition to enjoying almost all the regular attractions. This event sells out pretty quickly, so maybe we'll have to plan on attending next year!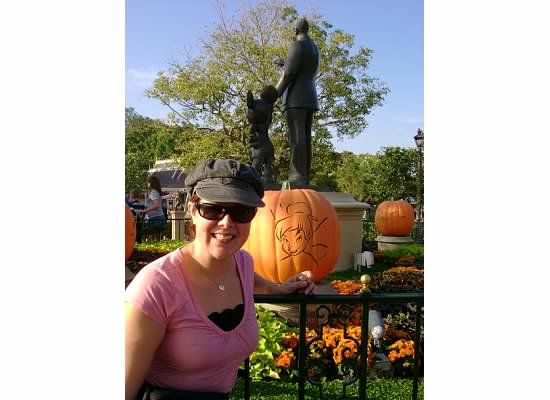 Pumpkins in front of the castle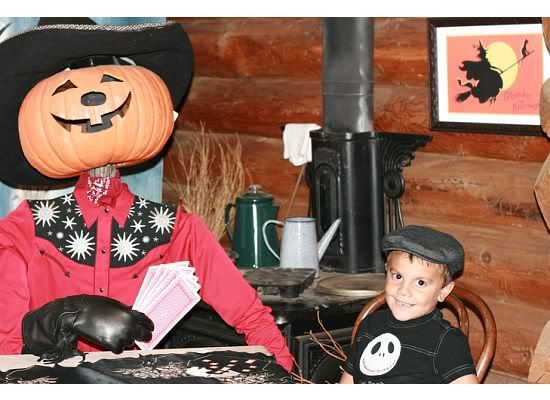 Playing poker with Jack O' Lantern
The decorations for fall are fantastic! Disney is known for their detail and all over the park you will find wonderful autumn decor. You have to get your photo taken in front of the giant Mickey pumpkin in the Town Square. We found these characters back in the ranch area.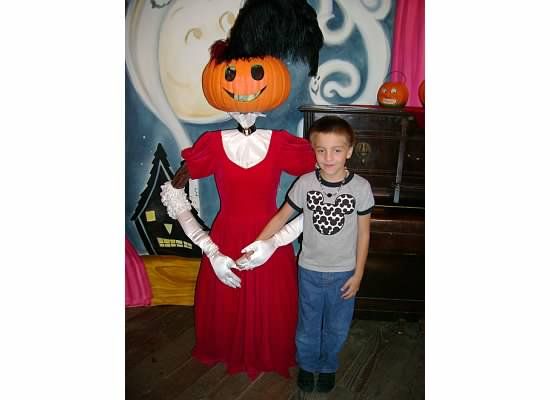 Holding hands with a pumpkin sweetheart
The "Nightmare Before Christmas" themed Haunted Mansion is a can't miss...it gets more elaborate year after year.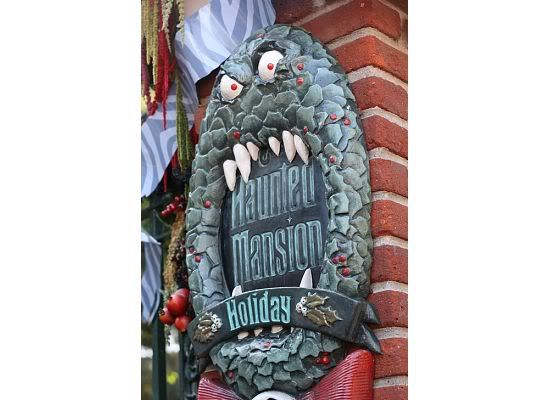 Haunted Mansion Holiday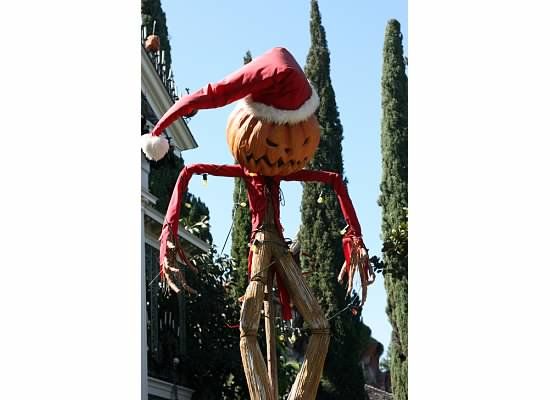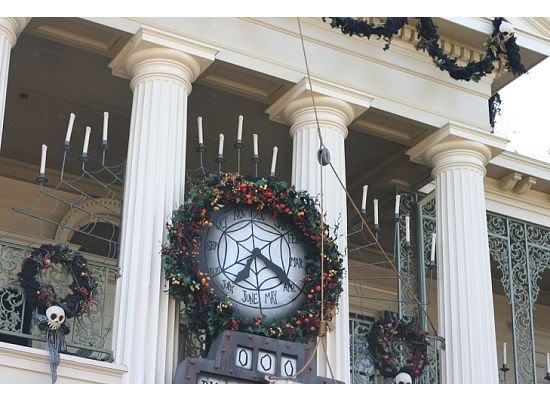 And don't forget the sweet treats! The Disney bakers really turn up the fun on their imaginative Halloween snacks. But if you can't make it to the parks this autumn, from the Disney blog is a recipe for
Jack Skellington Sugar Cookies
so you can celebrate Halloween Time at home!
Image from Disney Parks Blog