I'm a foot shorter today.
Well, technically my
hair
is a foot shorter. And I already feel so much lighter and cooler and more "put together" than I have in a long time.
My hair was getting so long and unstylish and unfashionable that I was starting to feel very schlepy.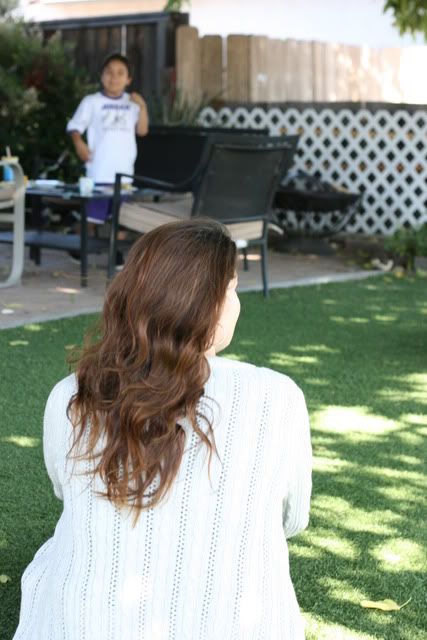 It's bad enough that I'm pregnant and don't fit into any of my old jeans anymore and that I've resorted to all things
drawstring
. And I can't bear to wear closed-toed shoes so I've been living in flip-flops. And I've been so hot lately that tank tops are just about all I've been wearing (along with my ever-so-uncute nursing bras)...so I really didn't anything else to make me feel
more
unsophisticated. The hippie hair had to go.
I've been resorting to pony tails and buns for quite a while because just the feeling of that carpet of hair on the back of my neck has been driving me nuts.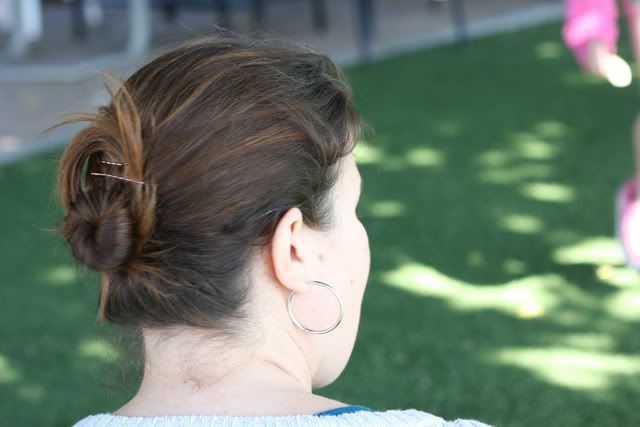 And the gray...I've discussed the gray hair already. I'd had my hair colored in November when I got married and then colored it from a box in February. However I was so unhappy with the orange cast I've been getting after the color fades out. You can really see how light the ends got after being sunlightened over the course of the year.
So, I just got my hair done yesterday and will have The Boy take a picture of it this evening for me to post and share.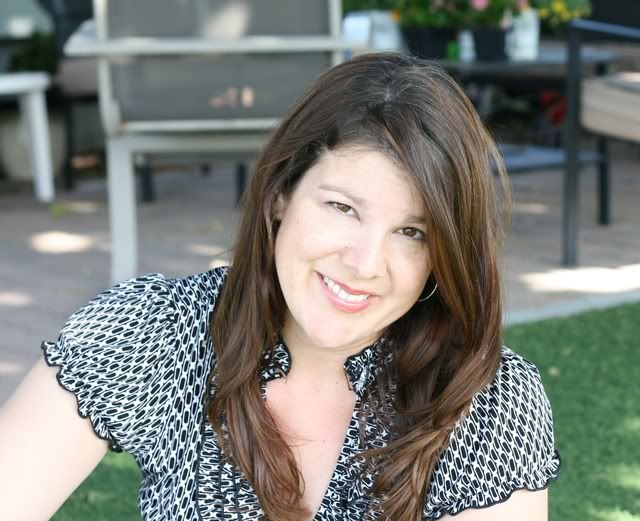 All that hair is GONE. And good-bye gray!
Hints:
It's darker.
It's much shorter.
I have bangs.