Thursday was The Boy's last day of school and it went out with a BANG!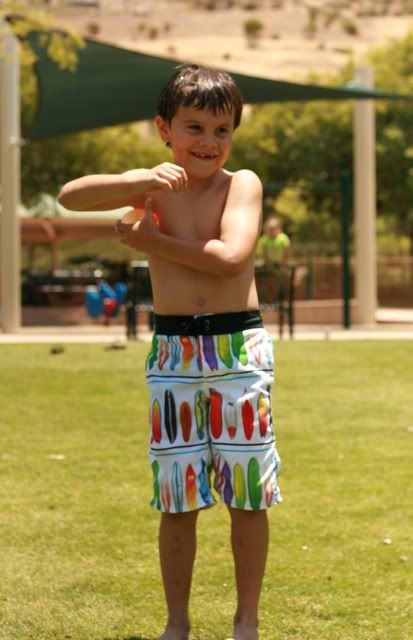 Or should I
splash
?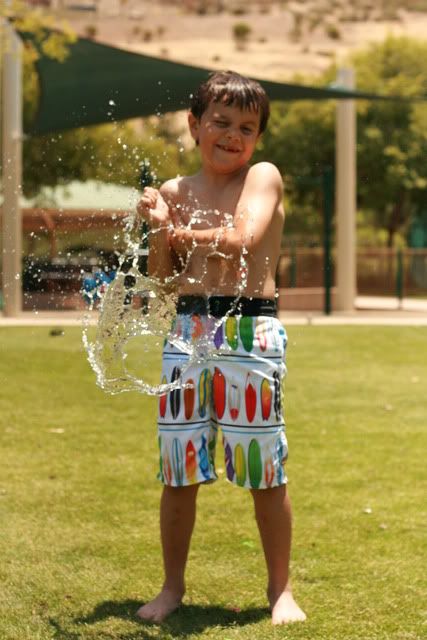 We started out the morning after assembly and prayers (small group that morning with the pre-K, kindergarten and 8th graders having already graduated earlier that week).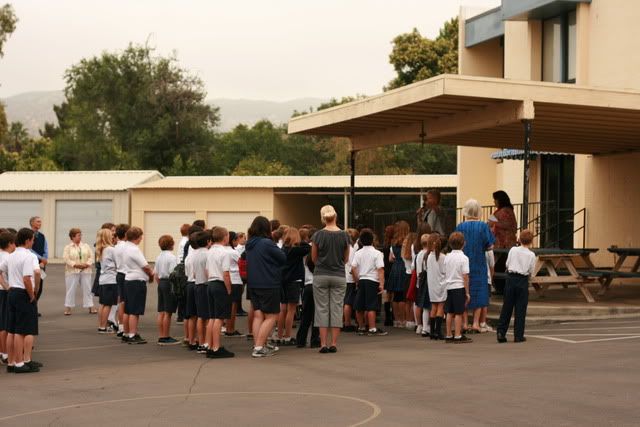 We gifted The Boy's fantastic teacher with a scrapbook of pages that each child had decorated and a gift certificate. She was incredibly touched. We have been so blessed with having her this year, she is amazing with these kids and they each love her so much, you can tell.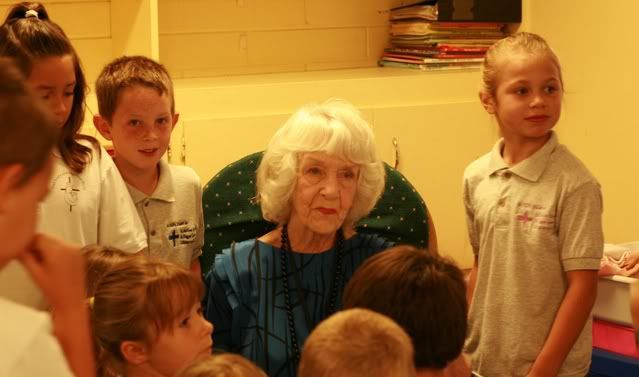 After the gifting, the kids headed off to Mass and their awards ceremony (and I had to go home and work for a few hours so I missed this). Imagine my surprise when I came to pick up The Boy after school and he was holding a plaque proclaiming that he was the Most Improved Reader in the first grade!!
He was absolutely beaming and again I praise his teacher for the improvement as she had him work with her in private tutoring sessions at the beginning of the school year when he was struggling with his reading. It has made a world of difference and he is really picking it up so fast now, I'm always impressed when I hear him reading aloud...now we just have to work on
spelling
those words over the summer!
We immediately headed over to the park for our end-of-the-school-year party, sure to become a tradition! I brought corn on the cob, there were hot dogs on the grill, lots of fresh fruit & veggies, chips and sandwiches.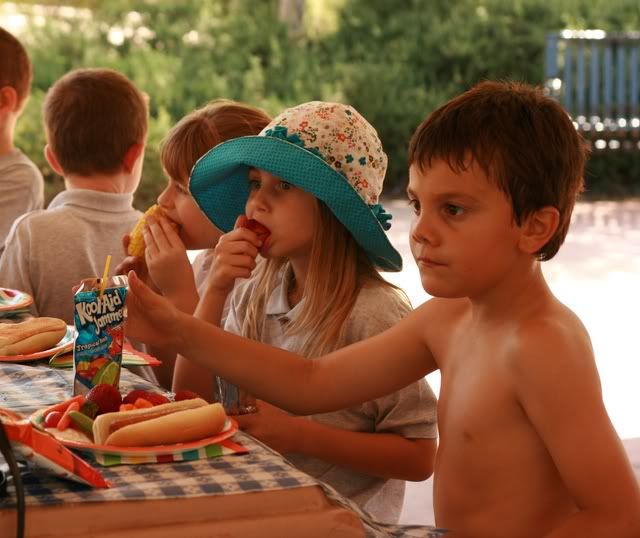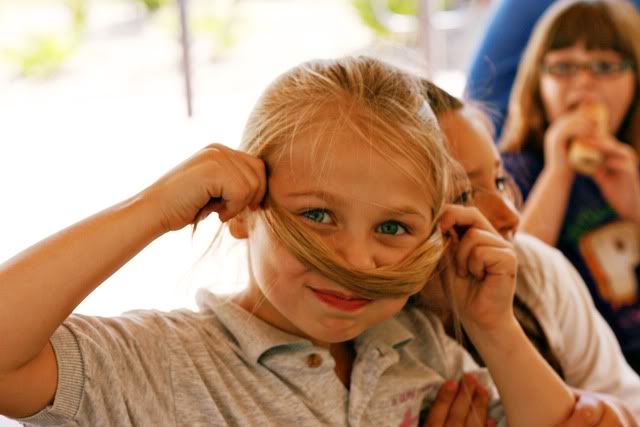 There was also this amazing summer-inspired cupcake/cake from one of the moms who is a cake decorator in a grocery bakery.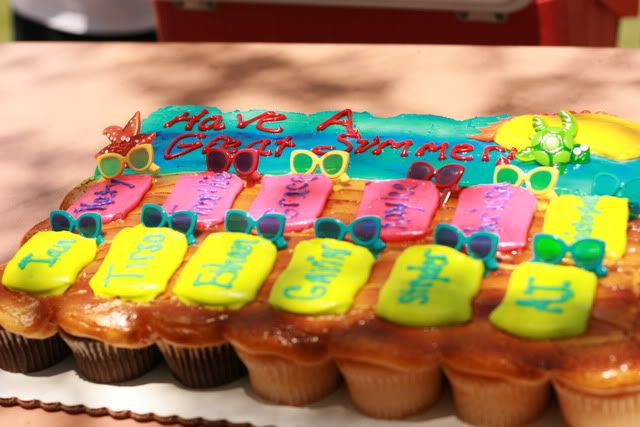 It was just as yummy as it was pretty (even though the frosting was pretty melted by the time we ate it!).
The Boy ditched his school uniform for a swimsuit and soon the kids were ready for water balloon games and squirt guns!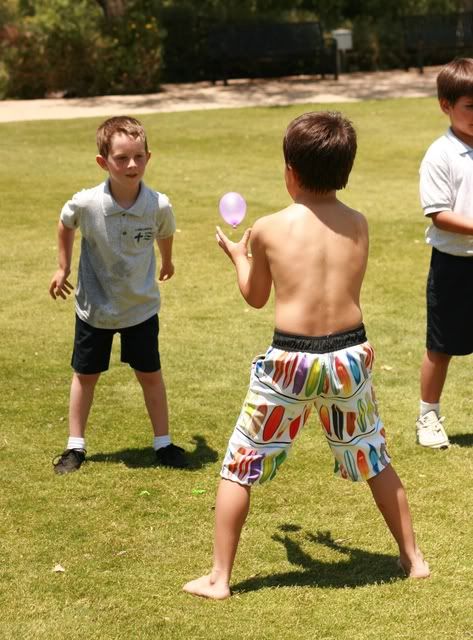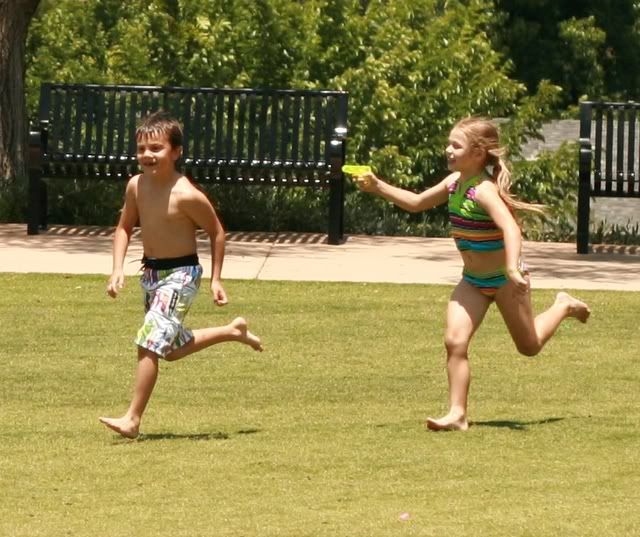 I say the
kids
, but many of the grown ups were eager to join in on the fun! I was spared because I was holding my camera, but I'm sure I wouldn't have minded getting a little wet, it was a warm day!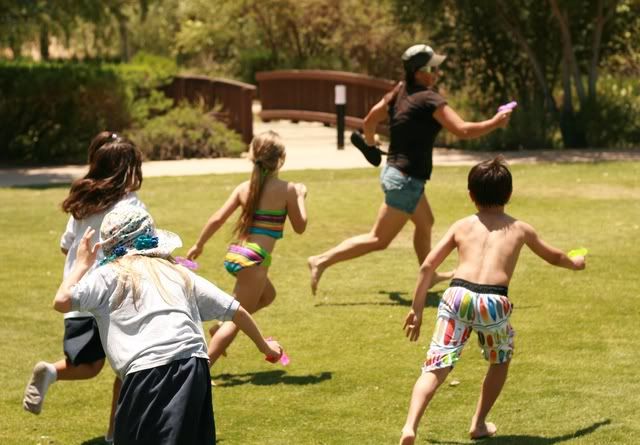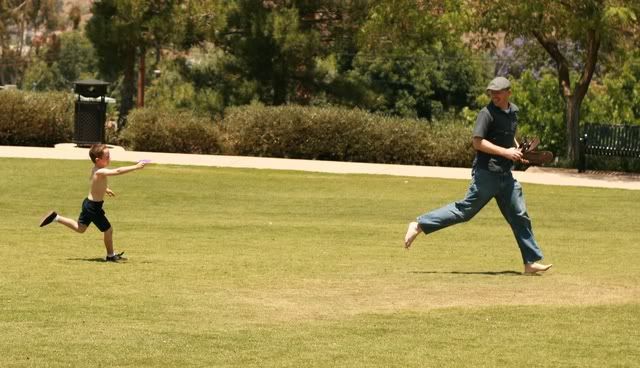 Everyone had a blast and it kick started summer in a wonderful way! It was also a nice way of saying goodbye to one of our little gals, who is moving away soon. Here is the gang of 12 students, including siblings!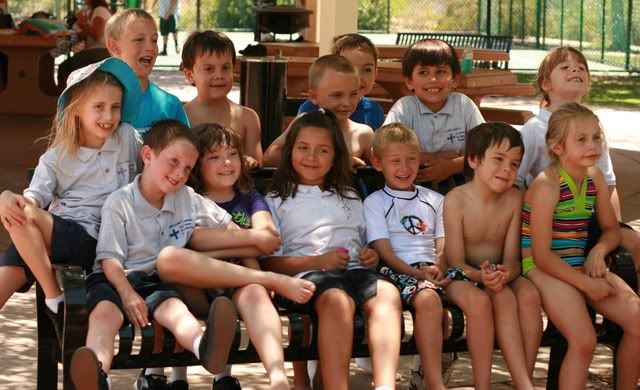 Have a great summer kids, see you in the fall!