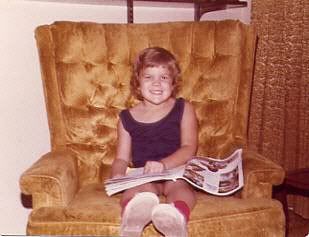 Me at four, such sweet honey-blonde curls!
I need a hair intervention.
This is the longest my hair has been since...well, forever!
I think I was actually a senior in high school when my hair was this long and that has been...well, forever!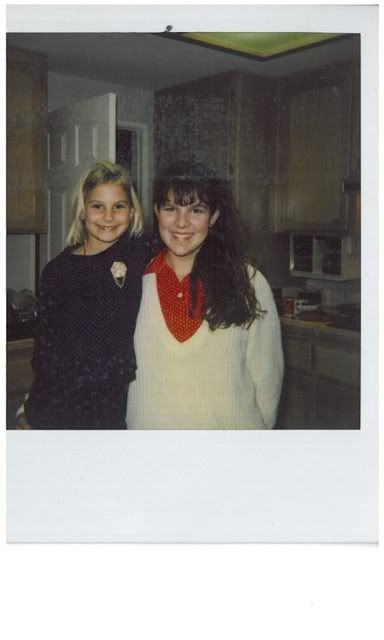 Ahh, the 80s! I'm certain my hair was permed. FYI, I made that red blouse too...
When my hair is behaving itself (and I feel like styling it), it looks pretty nice. To get it to behave, this usually means applying Dove smoothing cream (which I have only a smidge left of and I think it's been discontinued), blow drying it with a round brush (which takes about 15 minutes to get completely dry) and then either flat ironing or using a curling iron to straighten out the fuzzy whisps around my hairline.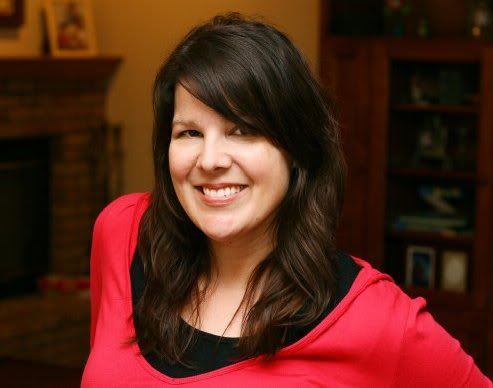 A good hair day *cough* three years ago!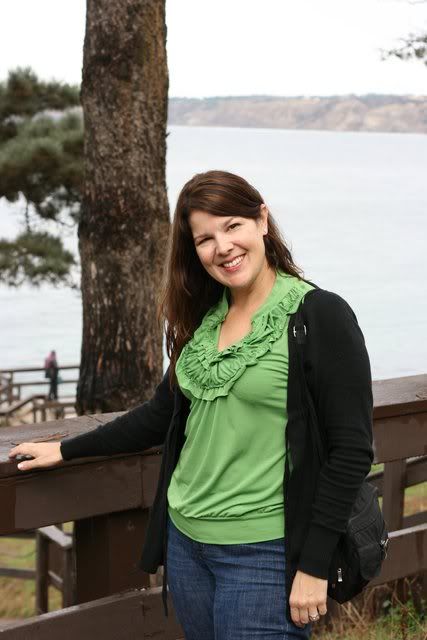 Another good hair day, the day after the wedding. Nice professional color!
I have a natural wave which can be both a blessing AND a curse. It can have a decent curve to it which adds something but if the weather is too dry (or my head gets sweaty), then the whispy curls around my hairline start to fly out like wings above my ears. My hair is actually quite fine but I have a LOT of it, so processing it so that it behaves can be so time consuming. Most of the time I twist it up into a clip and let it air dry and that's that.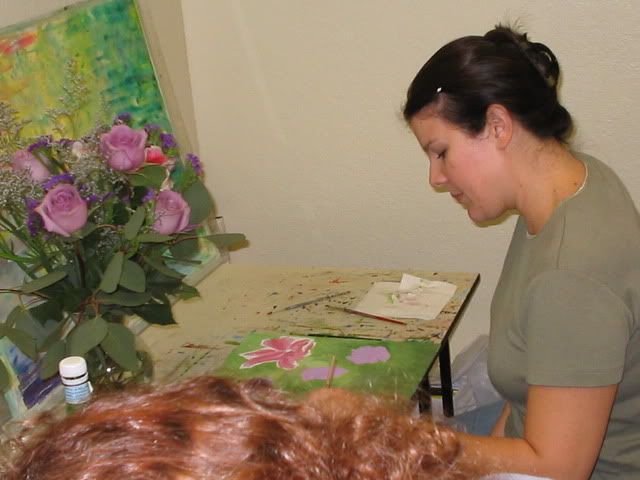 This is usually how I wear it (and I add a headband or pin if the bangs are in my face).
Wedding Day Hair, definitely not how it is usually (colored professionally, highlighted, teased and curled and held back with literally 50+ bobby pins!).
I was also blessed with the genetic predisposition towards going gray at a young age. I have seriously been coloring my hair consistently since I was 19 years old so up till now I didn't realize just HOW gray I was getting. This is the longest I've gone without coloring (it's been 4 months since I last colored). Those wiry grays look so lovely and sparkling on top of my head (if I were 65!) but just add to the fuzz and disarray. And I'm only 37, I'd rather not have a full head of gray already, thank you very much!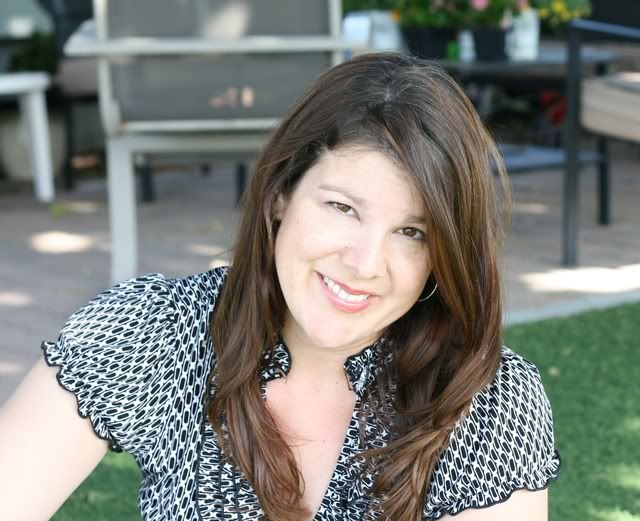 A good hair day about a month ago, I like the cut, but the grays were already creeping in!I know you can see them, no reason to hide...they are even WORSE now!
Just a few weeks ago, I bumped my head on the inside of the car trunk. My husband came over to look and said, "Oh yeah, you have a little red spot there...and wow, you ARE getting a lot of gray hair!" Sheesh, honey, that's
just
what I wanted to hear!! We did laugh about it though, it is what it is!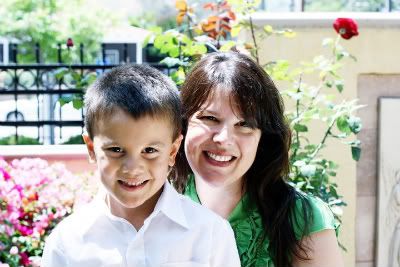 This was almost exactly a year ago, at The Boy's kindergarten graduation. I had shorter bangs which I would sweep to the side, that's another option.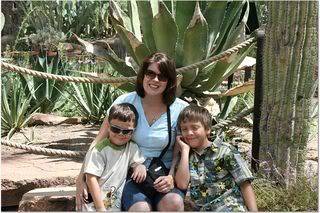 Three years ago, short and cute with side swept bangs...maybe I'll do this again?
So, as easy as it is to have long hair and to just put it back in a pony tail, it's time to let go. I've never been one to cling to my hair...I have no emotional attachment, just cut it and go! I've even cut my own mid-back length hair to shoulder-length myself before. All of my early twenties I cut my own hair. I'd just pull it in a pony, clip it in the back and it would look funky and choppy and I'd dye it a fun auburn and be good for a few months.
I'm just stumped as to how to cut it now. I like the pixie but I think it might be too short for me, though I love the thought of not having anything falling in my face.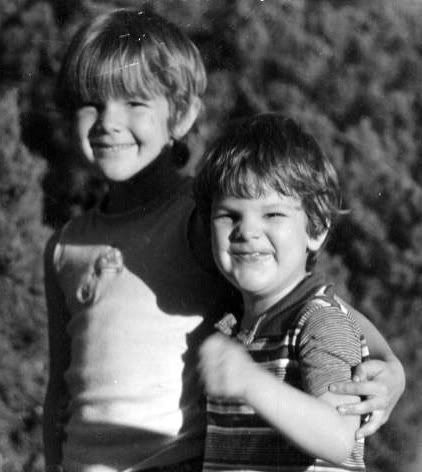 Me with a pixie cut, I was about 6 years old (I'm the one on the left! My brother & I have the same hair cut!)
That's the big issue, really, I hate hair on my face, especially in the summer when I'm hot. And then I'm back to square one, pinning it back, getting headbands, growing it out just long enough for a pony tail and then I'm where I am now again!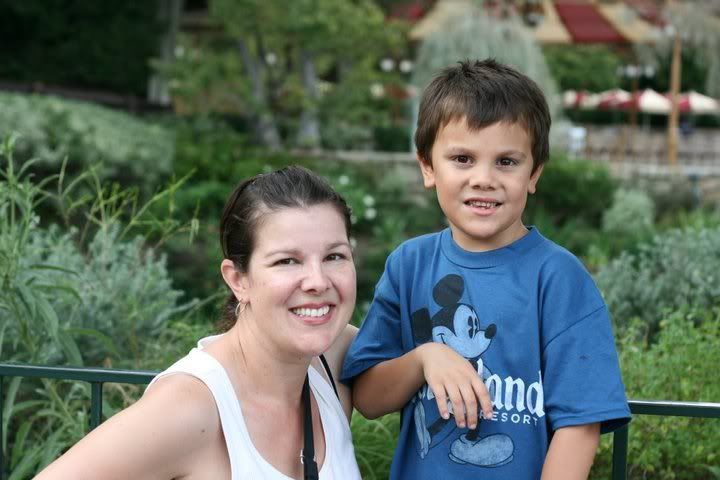 How my hair typically looks, slicked back into a ponytail (me and The Boy last August).
A bob is so cute, but then you have that "hair in the face" thing again. I think I'm just concerned I'm going to look too much like my mom, as she is already my doppleganger.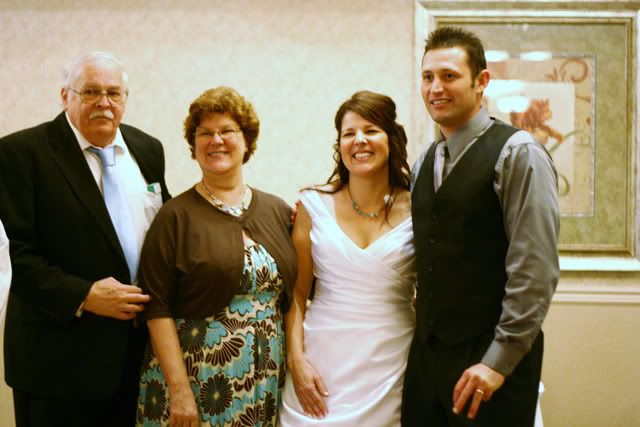 See???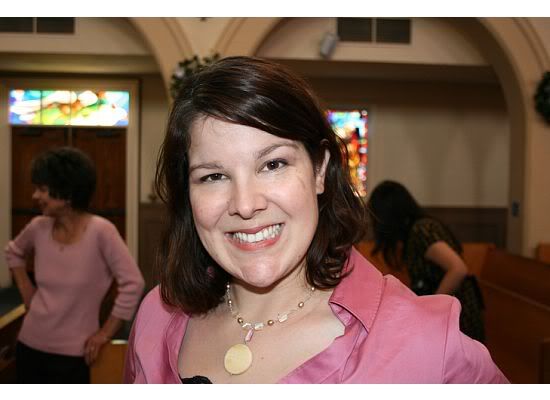 Okay, okay, I'm really liking this one. This was a good length for me (and too short to put back in a pony!)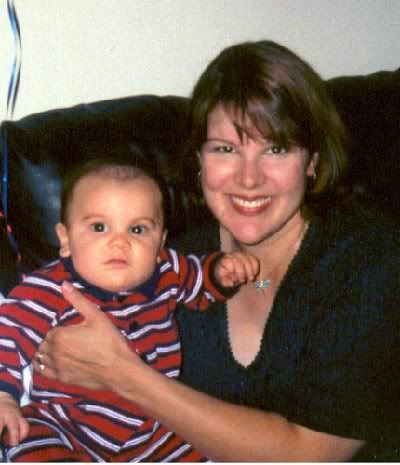 I think I like this even better with the bangs!
I'm going to be making a hair appointment (in an actual salon!) and having my hair both colored and then cut. What style should I get?