Here is a link to the new Halloween/Fall listings I started today.
Halloween Ebay listings
I love making these personalized applique tees, they are always so special & unique for each child. See my Etsy page for a bunch of other styles!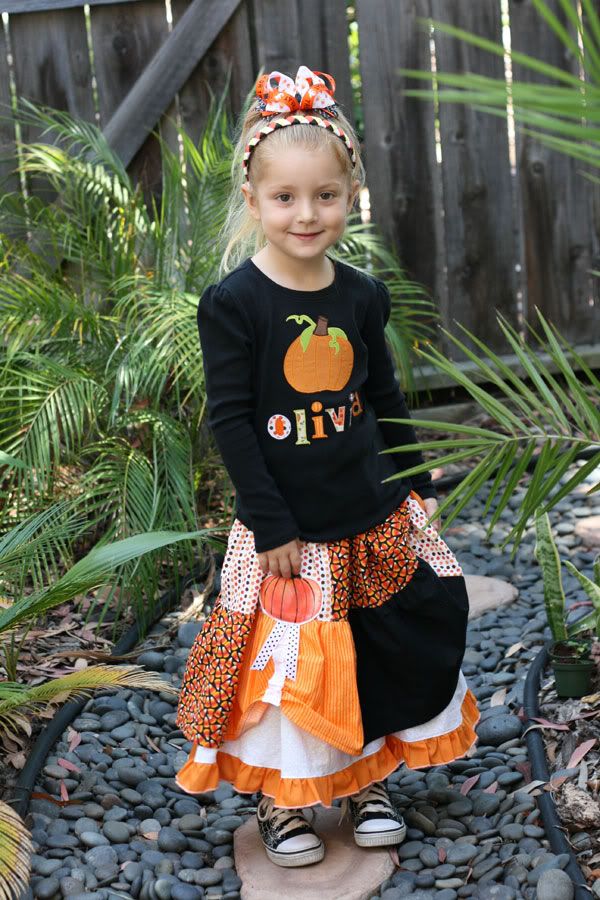 The skirt is a one-of-a-kind and features lots of patchwork fabrics along with Euro trims, handpainted pumpkins and endless twirl.
This comfy set is extremely versatile for mixing and matching. Wear the knit hoodie dress along, pair it with the flyaway jumper top. You could also wear the top over a tee with jeans for a completely different look.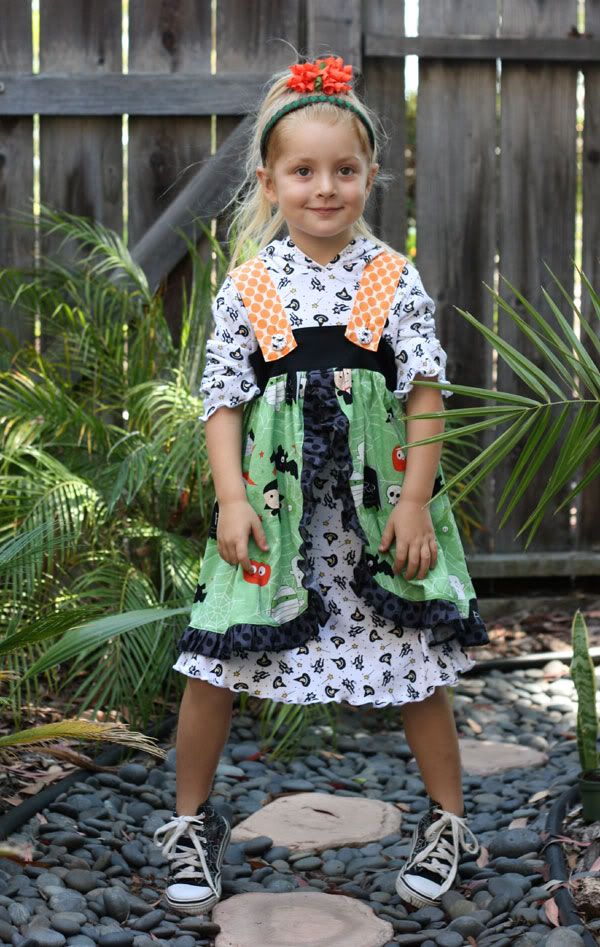 Isn't my little model adorable! She and her brother did a fantastic job for me...you'll see his Nightmare Before Christmas inspired tee next week!