After a Costco trip last weekend, I got to thinking about school starting for my soon-to-be first-grader and my thoughts turned to lunches. Last year, my son bought his lunch from the hot food cart. $2.50 a day equalled out to $50 a month...hmmm, I could probably do better than that making him something at home, right?
I brought up the subject with Neighbor Boy (my fiance).
"Keep it simple. A bologna sandwich, a juice box, an apple one day, a banana the next day. The kid will eat anything, just keep it simple, no point in making a fuss."
Just to fill you in, "Keep it simple" is Neighbor Boy's basic motto. The man is quite content to live in khakis and white Hanes t-shirts, eats a can of plain ol' tuna fish for lunch
every day
and doesn't want a fuss made about
anything
. Keep it simple. And that works for him.
I say...
BORING!
Seriously, I'm not going to go overboard but I think the kid would cry if he opened up his lunch and every day he had a meat & cheese sandwich and either an apple or a banana. True, he will eat anything and that's the point, really. He's an adventurer, I can't pack him
bologna
everyday, that would drive him nuts. He'd be bored with the same thing, as would I.
So when Neighbor Boy suggested I pack lunches and keep it simple, I nodded. I will attempt to pack lunches this year and I won't go overboard, but boring it will NOT be!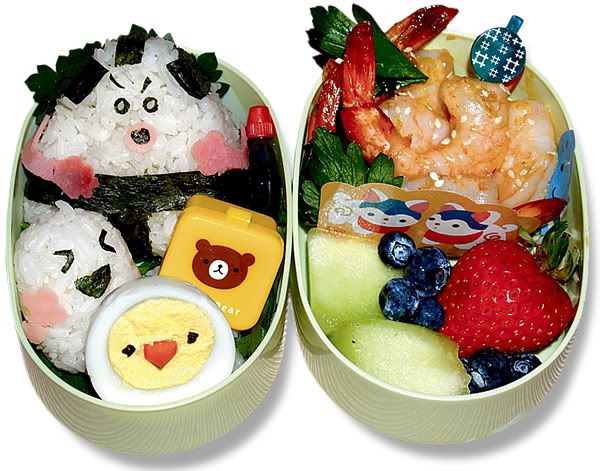 Adorable and very creative, but who has time for this on a daily basis?
I did a search for "lunchbox ideas". These are some of the ideas that came up that I will NOT be doing:
1. Cut the sandwich into cutesy shapes with a cookie cutter. Eat it square or in triangles but I'm not cutting off half the bread so you can eat a Darth Vadar shaped sandwich.
2. No food shall be made into the shape of a face. There will be no grapes used as eyeballs or matchstick carrots made into hair, sorry your food will look like...food.
3. I won't be making a new meal every single day. You might be eating the same main course Monday through Friday with a switcheroo in the side dishes, but I'm not likely whipping up Lo Mein one day and Chicken Pasta Salad the next.
This
blogger's
entire schtick is Bento Lunches, some of these are more on the simpler side and some are more complex.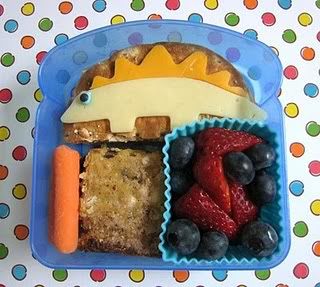 Not overly crazy and I kind of like the use of the silicone baking cups inside the case. However, I doubt my son will ever get a dino sandwich in his lunch.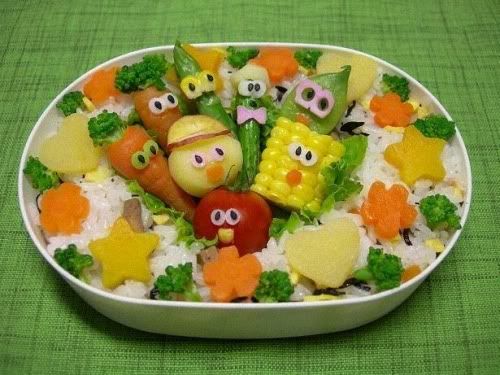 But if I ever attempt this for a lunchbox, commit me. A party is one thing, lunch at school is another.


Here are some of the ideas that came up that I WILL be doing!
1. Sustainable packaging like a reusable lunch bag instead of a paper one, cloth napkins, reusable snack/sandwich bags. I don't mind using plastic Ziplocs, so long as they aren't thrown out after one use and we will wash at home & reuse them. I'll be making these things myself but I've included Etsy links below for where you can buy them if you aren't as craftily inclined.
2. An occassional sweet note or funny drawing inside. Don't want to embarrass the boy with anything too gushy or goofy but I think he'll enjoy getting something fun once in a while.
3. Food will be healthy & use as little prepackaging as possible. Of course there will be days where I'll have to pack a juice box, an American cheese slice & Miracle Whip sandwich and a bag of fruit snacks because that is all I have on hand or I didn't have the time to make something. But my plan
now
is to make a fresh lunch everyday, we'll just have to see how long that lasts!
Here is another Etsy collection for Friday. This week's theme is the LUNCHBOX.
THEGROOVYMOMMY
Starting off with something Neighbor Boy would like because it's "keeping it simple". Personalized lunch boxes in basic colors, with a handy strap and zip closure. I like the polka dots!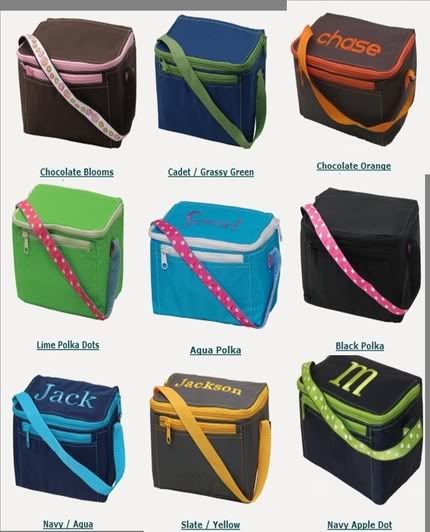 SCRAPPYKY
So I think the boy would blush three shades of pink if I included one of these adorable Love Notes but I think they would be great for a younger child, perhaps a preschooler. They carry a wide variety of handstamped cards to make a kid smile.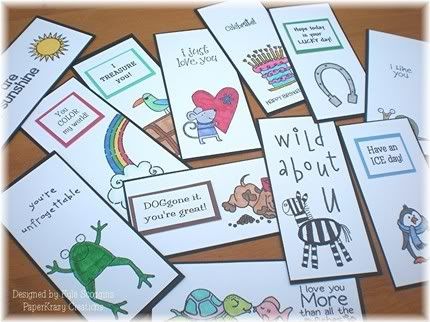 OURSIMPLELIFE
I like the idea of sending sturdy, functional silverware each day that will return home, stored in this washable utensil holder each day. The sushi print is cute and they also sell coordinating sandwich and snack bags too.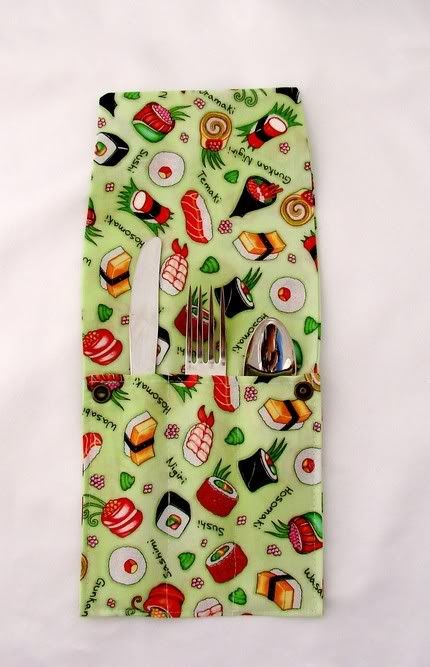 LOVEFOREARTH
I like that these waterproof nylon snack bags zip closed instead of Velcro. I have a "thing" about stuff getting stuck on Velcro that shouldn't be there (use your imagination on this one) so having a zipper closure instead is wonderful. Lots of colors and easy to clean!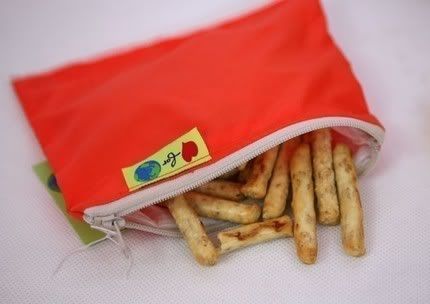 FUN4PETEY
And for those days when we do go the bologna sandwich route, wouldn't this cute, personalized plastic sandwich keeper make a nice case to prevent smooshing?