It's a Lego World, I just live in it!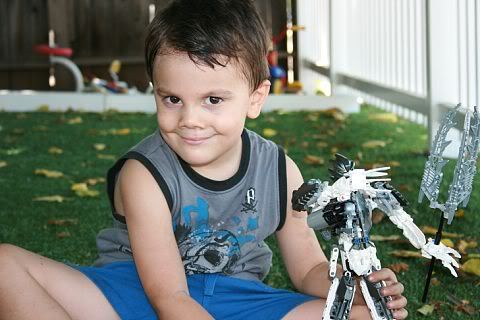 My 6-yr old son owns a big box of Legos. Included in the mess...errr collection...is what used to be a castle (so we have lots of turrets, flags and sections with pre-formed windows), a police station (with jail bars, Bionicle pieces (many curved blade and sword shaped thingies) and little bits and pieces from a 5 lb bag of mixed blocks that I bought on sale at Legoland.
The castle used to be my brother's, but I'm sure he prefers that this gigantic box stays at my house instead of his! Ever stepped on a random Lego block?
Youch!!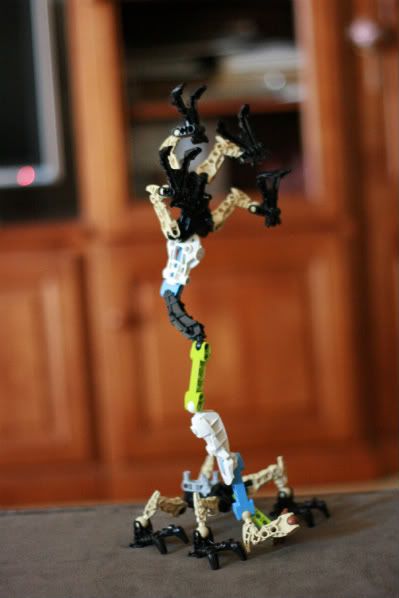 If you've ever read this blog, you know that my son has a wickedly cool imagination. And the creations he comes up with from those random Lego pieces blow me away. And just so you know, these are never just abstract designs...he always knows
exactly
what he is making ("it's a spider who is also a fire-breathing dragon, Mom!").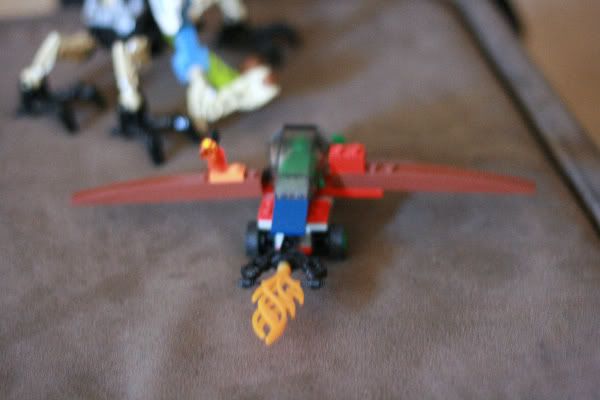 A few years back we had Legoland annual passes. This amusement park is about 45 minutes to the north of us and I think going there every month or so really fed the Lego-beast in him. Whenever he has saved up money the first thing he requests is a new Bionicle. Fortunately Grandpa is pretty good at building them because I'm not going near those things, dealing with all those tiny parts is not
my
idea of fun.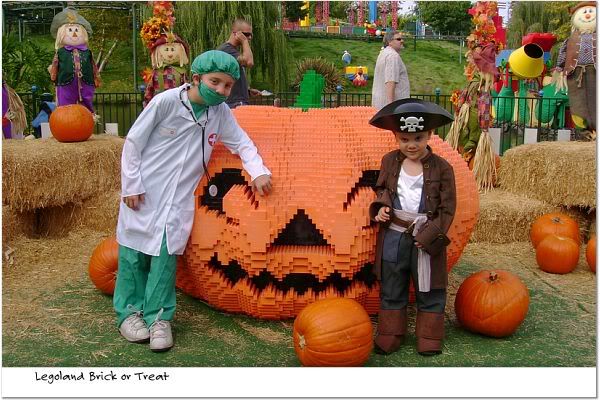 With his older brother on a Halloween visit to Legol and posing in another Halloween costume next to a life-size Lego Indiana Jones.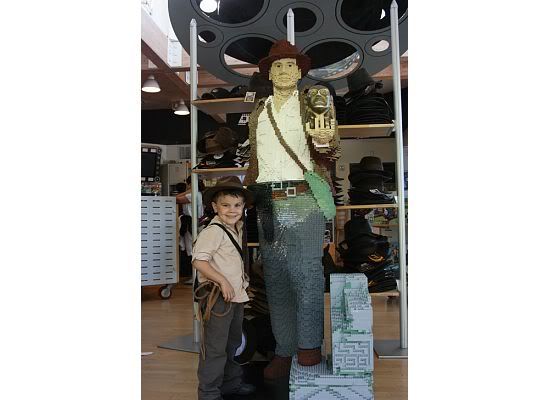 I never really go into the Legos and if I did play with them, it was only to make something "functional", like a police station or stairs for my Barbie to walk up or roadblocks for Hot Wheels to drive around. Just straight walls, nothing terribly creative.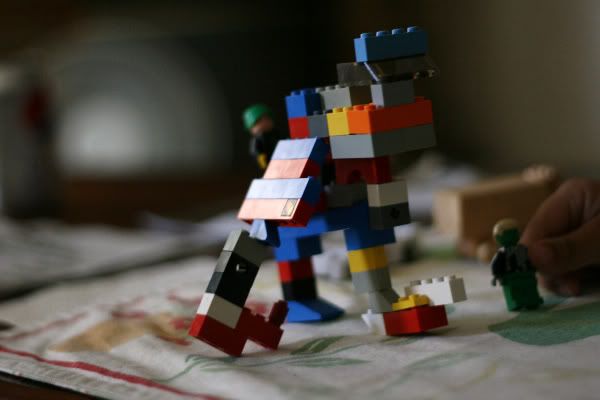 I suppose that Lego blocks for my son is a bit like fabric for me. When he clicks and molds a new creation, naming it, wanting me to photograph the special ones, it's a bit like me each time I make a new outfit. I want to take my time, make something unique, photograph it and share it with everyone!
He's even getting his cousin involved, though this guy tends to stick with little creations, like this one.