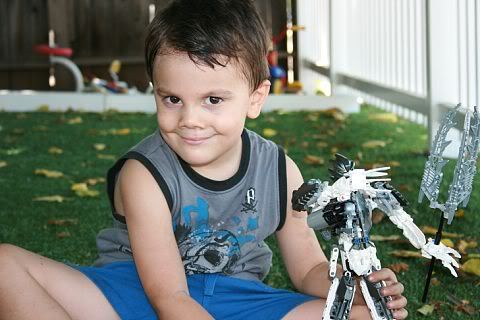 With one of his Bionicle
You have seen me post many times The Boy's love for all things Lego. We have so
so
many and whenever he receives his allowance or money as a gift, guess what he wants to buy?
The Boy and The Girl have been spending all of their weekend playtime in their bedroom, building Lego cities, a Lego "Disneyland" (complete with The Boy singing
It's a Small World
on a loop), and a Lego air/land/sea vehicles which they fly all over the house (and attempt to "fly" down the stair rail).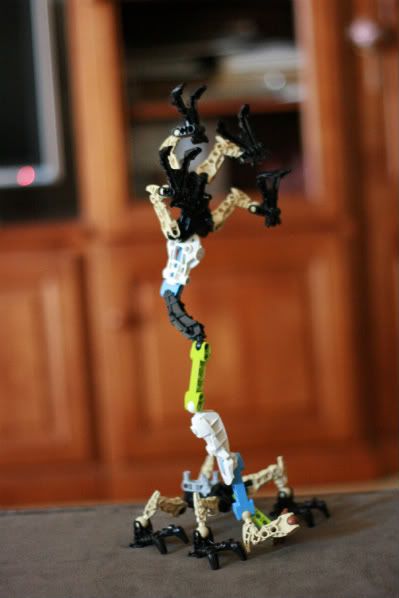 Please click on any of the LEGO links on my blog to go directly to their shop. If your kids didn't receive enough Legos over the holidays (and really, can you ever have
enough
?! The Boy would say NO!), this site is having a 50% off sale which includes Duplo for toddlers, Bionicles for as low as $3.98 and Star Wars figurines.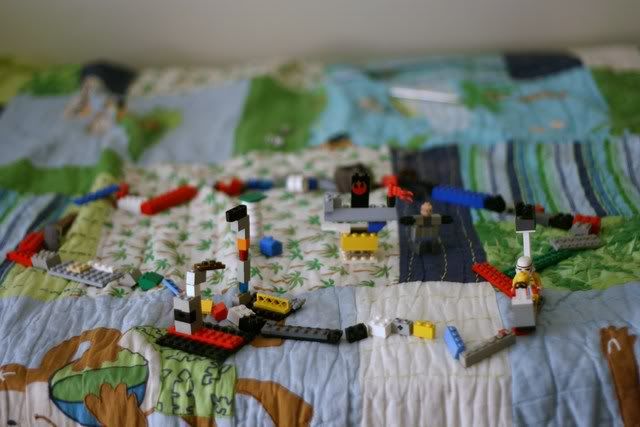 Scoop up some Legos (click the link at the top of this thread or on the right hand bar) and let the kids go wild with their imagination, they always know exactly what to do with them!