1. Got some more things posted on Etsy. Things are coming along slowly but surely and I'm having a good time working my way through my fabrics, trims and supplies. I love these picture frames, I just know they would be so sweet in your home year-round. And of course I put a lot of love into painting them, polka dots are my favorite!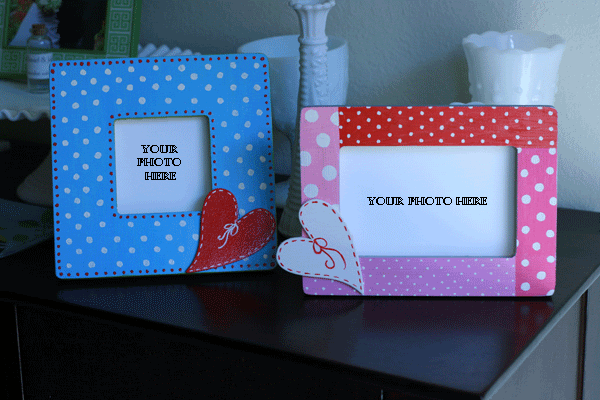 2. As you can see in this photo, The Boy is missing his top row of teeth.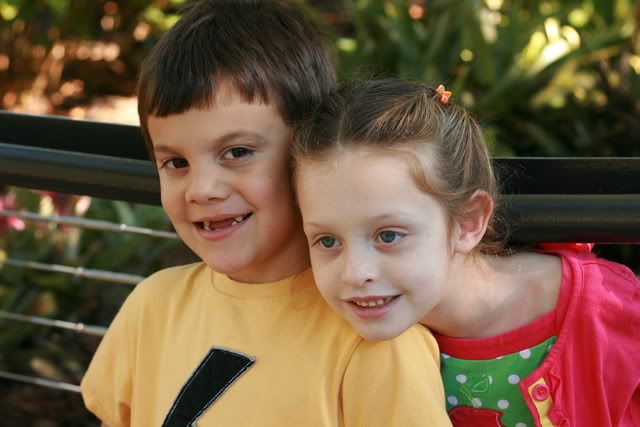 Late last year, he developed an abcess because of some crowding in his permanent teeth that were coming in. The dentist noted that The Boy has both an extra baby tooth and an extra permenent tooth coming in on top, which was causing the crowding. So we decided to pull them and make space.
I paid the co-pay and that was that. Of course, yesterday I received a call from the dentist office saying that my insurance company wouldn't cover the extractions because the work was done in a specialist's office & not the primary dentist's office.
Of course the primary dentist sent us as a referral to the specialist because they wouldn't
do
the extractions but I guess that's neither here nor there. What it boils down to is that I owe them more money, ugh!
3. This picture is of a chicken and cannelini bean crock pot dish that I made recently.
I took the time to take a photo of it before I left for the day. Of course, this was Rookie Mistake #2 and didn't take the time to actually plug
in
the crock pot! When I came home after 10 hours, the food looked exactly the same...raw!
4. Conversation Hearts are in the stores already.
I haven't actually
seen
them yet, but I know they are there, hiding in those pink and red Valentine's aisles. Trying to avoid them like the plague because in years past, once I start, before I know it...I've eaten the entire bag.
5. I think I fixed the commenting feature on this blog so it opens it up to everyone. This means you don't have to have a Google ID to make a comment on my blog, just post away, I love hearing from everyone! Makes me feel like I'm not alone on the World Wide Web
*wink*
Therefore, don't forget to get your comments in for the Valentine's book giveaway!
Add your comment to
this thread
to be included in my giveaway.