I wanna have a full out Valentine's Day party. I think it would be so fun to just invite people over, have a great dinner, eat sweets and enjoy the love and friendship of a group of people. I think I'm really just itching to entertain, it's been so long since I've had my own place...well, of course I can't just throw a party, I have to run it by my husband. He likes to entertain too and I know he'd want a say in the details. He's like me in that way, once we have a little seed planted in our heads, our brains start spinning into action and we start thinking of plans.
But sometimes (ladies, are you with me?), we have to plant that seed into the gentlemen's heads because they just aren't thinking so far ahead as to realize that Valentine's Day is just around the corner. I'm not that kind of gal who lets an event pass and then say, "Oh my goodness, I can't BELIEVE you forgot!!" because then not only would he be mortified and mad at himself, I'd be disappointed that he didn't remember. Plant that seed a few weeks in advance...I find that printing something out as a BIG HINT from online and putting it somewhere I know he'll see it just makes the best sense. Then he knows
exactly
what you need/want!
So here's a FIVE FOR FRIDAY, inspired by Valentine's Day (because you know it's just around the corner, right guys!)
GREEN APPLE PAPERIE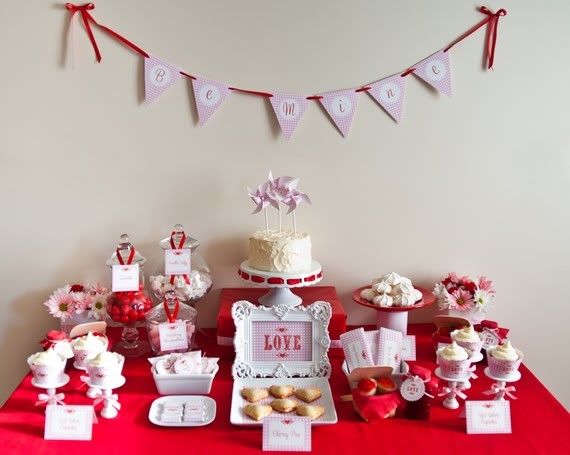 Speaking of Valentine's Day parties, isn't this just the cutest set-up?! I think everything looks so much more delicious when it's coordinated and packaged and tied up in a pretty little bow, know what I mean? You'll get the PDF so you can print at home to your heart's content.
QUEEN OF ARTS CAKES
So I was planning on baking and decorating some heart-shaped cookies for The Boy and The Girl to take to school but I can BET YOU mine won't be looking this gorgeous! Seriously, look at the detail on these amazing cookies, I'm sure my poor hand would be a cramped mess by the third cookie. And at the variety of flavors you can choose...Meyer Lemon? Tahitian Vanilla? Bring it on!
SURFING SILVER
Seriously, this is just one of the most precious personalized things I've seen around. More meaningful than just your child's name, it's an actual drawing of your child's made into a silver key chain. So perfect for Daddy or Grandpa...or me actually, I love it! The hard part would be choosing which artwork to use.
Edited to add this special offer:
Rita from Surfing Silver would like to offer FREE USA shipping through Feb. 1, 2011. Convo her at etsy so she can make them a custom order with the free shipping. Mention the "Five for Friday" post or the Painted Butterfly Blog in order to get the offer.
LAURA WALLS TAYLOR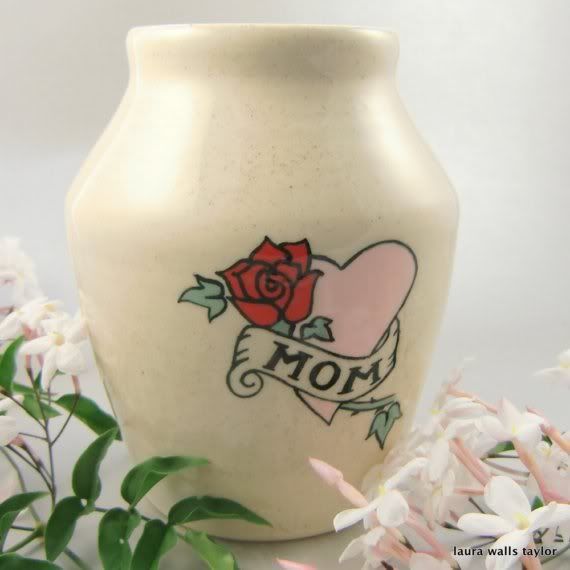 Need a little something for Mom? This is sure to be a hit, especially if she has a sense of humor. Fill it flowers first and she'll love it even more!
PAINTED BUTTERFLY STUDIO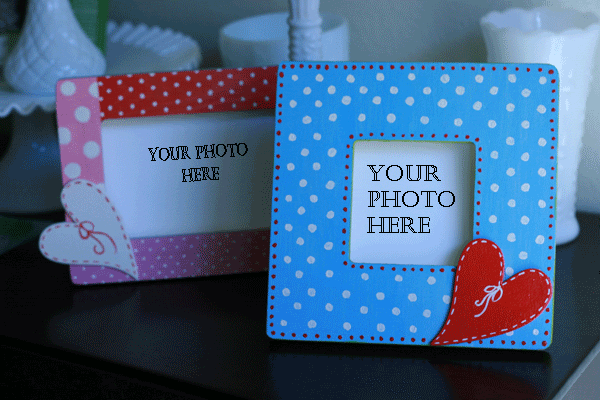 It's been a long time (many months in fact) since I've listed any of my own items, but here we go! I finally have some ready-to-ship items in my shop, all Valentine's inspired, including ready-to-ship girl's boutique clothing & accessories and home decor.
Don't forget to see this post to enter my
GIVEWAY
for your copy of the book
Every Day Love
! All you have to do is make a comment but you can earn extra entries by becoming a follower of my blog or by telling a friend.