The weekend before last we headed up to Julian, a sweet little town up in the mountains. They are known for their apples, so of course we had to get a pie at
Mom's
, our favorite pie shop.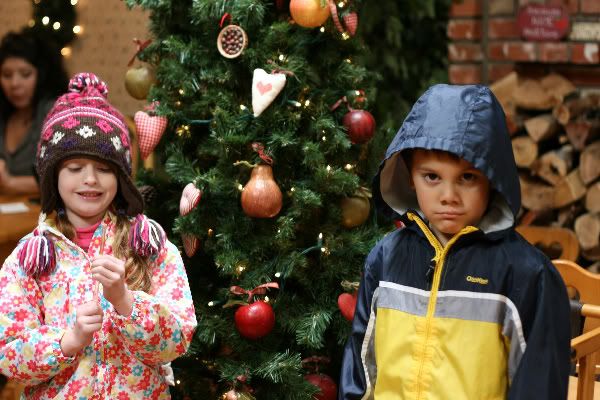 Their Christmas tree was decorated with apple ornaments, of course!
Since the weather was crisp, we were expecting to see some snow on the drive up but other than just a few small patches in the shade, the ground was dry. Generally on a snowy day, all of the native San Diegans would be inspired to play in the novelty snow for the day (because more than likely the next day it would be melted) and Julian would be a busy mess. Since their was no snow that day, Julian was pleasantly uncrowded and we were actually able to walk right up to the counter at Mom's without waiting in any lines
and
get a seat inside, something that has never happened before!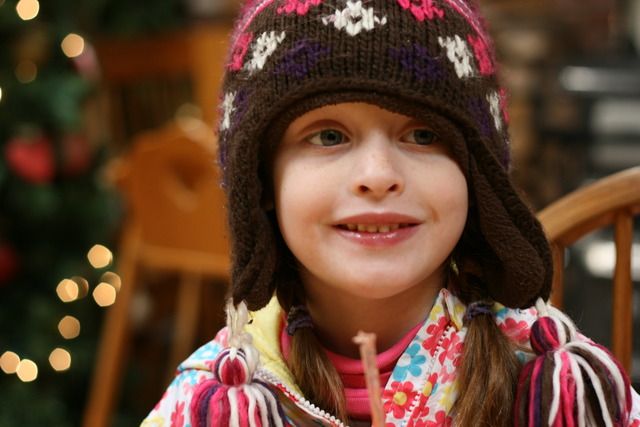 It was very cold (for all us native San Diegans) and sitting inside the warm pie shop, eating apple crumb slices with cinnamon ice cream was a real treat.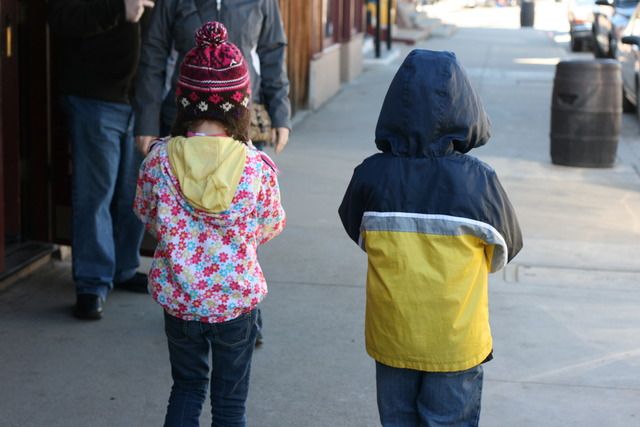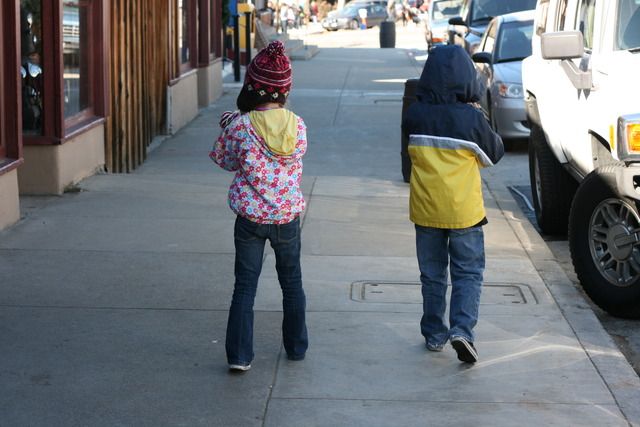 We shopped in our favorite corner store and sampled our way through the dry goods, including spicy Wasabi peas which I never thought I'd like, but did! We picked up our usual bear-full-of-honey and a jug of Boysenberry Apple Cider.Danny bought the kids honey straws which the happily sucked on as we wandered the streets.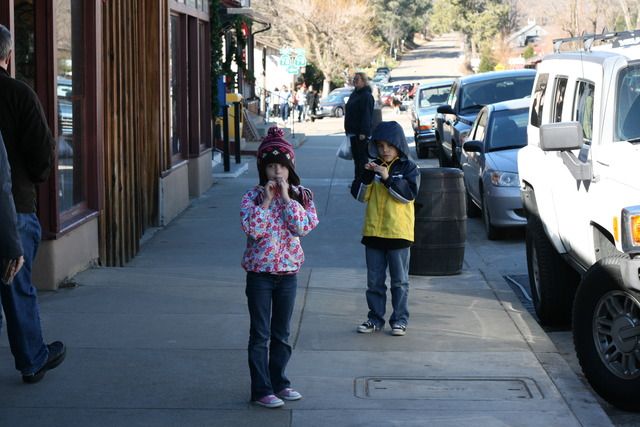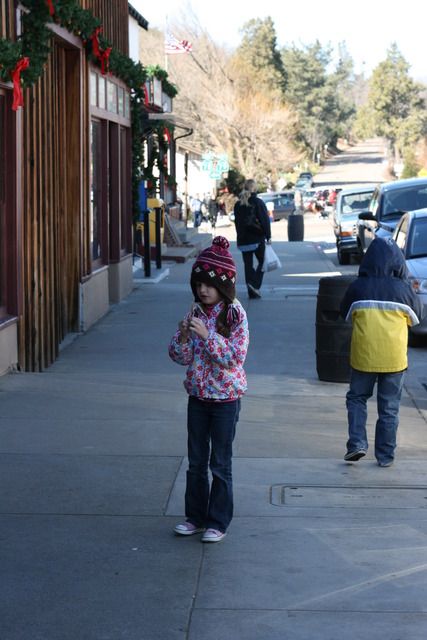 I've been super-busy, gearing up to restock my Etsy shop. It's been all hearts and flowers around here for the last few weeks!
Please check out my Etsy shop, which I've just restocked with Valentine's Day themed outfits for toddler girls, some accessories and home decor. More to come!
Painted Butterfly Studio