We have two birthday boys in our family in December, both my son & nephew.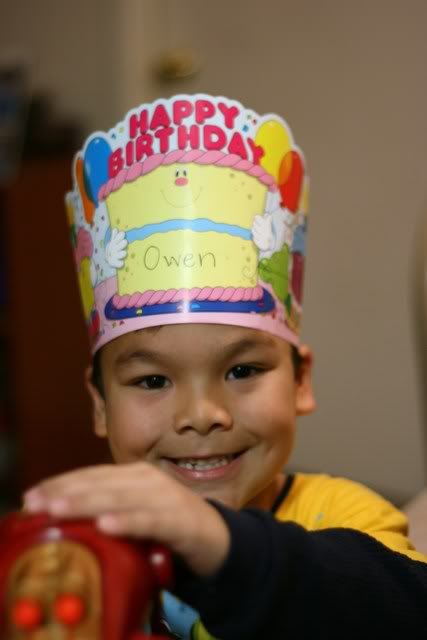 My nephew's birthday is two days after Christmas but my sister-in-law and brother are always really good about making sure he has an appropriate birthday separate from the Christmas celebrations. Unfortunately I didn't have any birthday wrapping paper at the new house, so he had to deal with Christmas paper on his birthday present this year!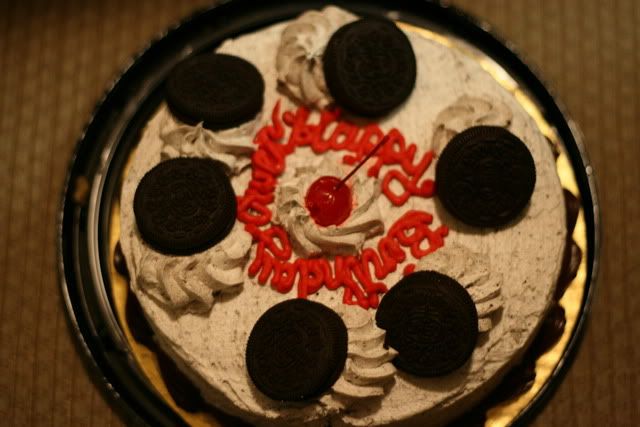 Check out the writing on this cake from the bakery, what an attempt to squeeze everything in!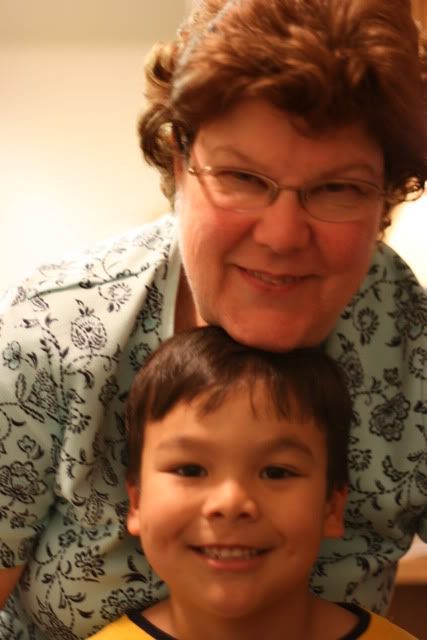 With Grandma
He received a Wii for Christmas so I bought him a new game.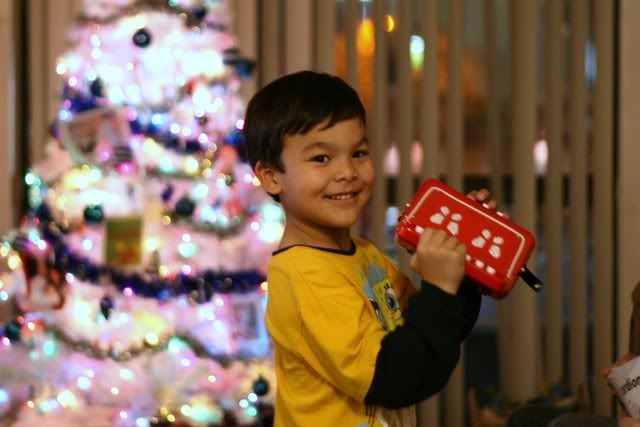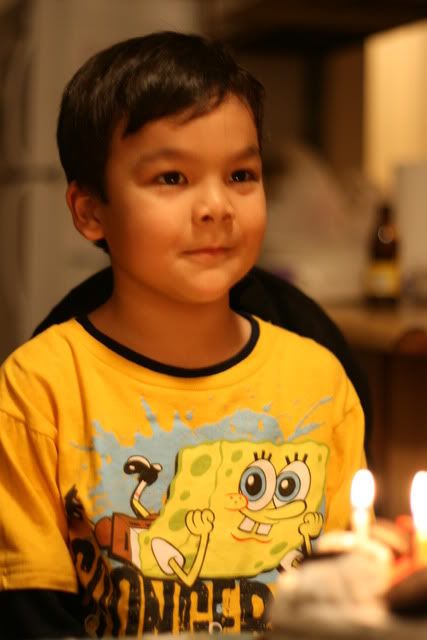 Isn't a cutie pie?! Errr...I mean...a grown-up six year old boy?!