Teeny tiny bottles, with openings just
this much
too narrow for an M&M...darn it! So, I have another idea that I'll need to go with instead. Going to visit the bulk bins at the candy shoppe!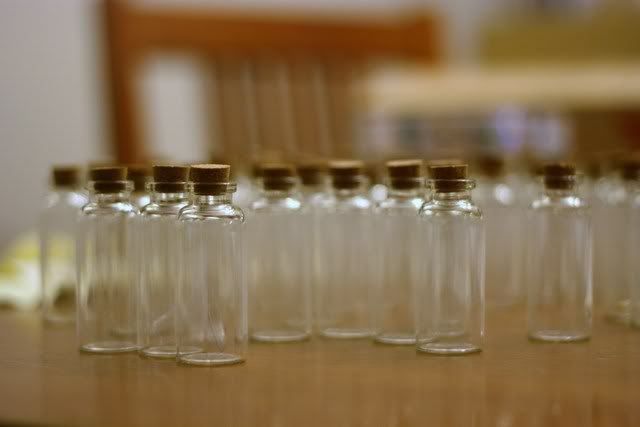 After a few test trials, I got some of the labels to print nicely. See that? With the words inside the sticker? Those were GOOD!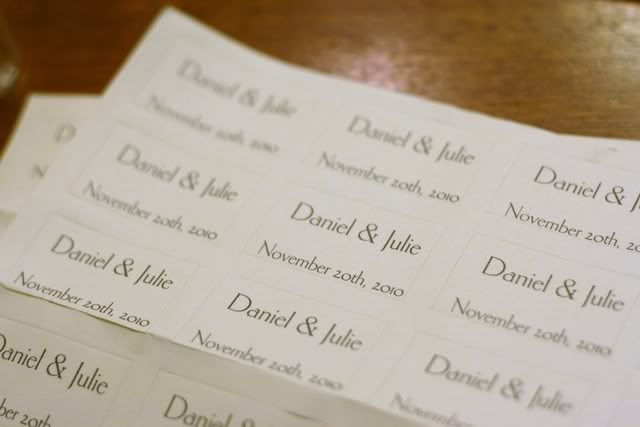 See this one, with the writing
outside
the sticker? NOT GOOD...naughty printer!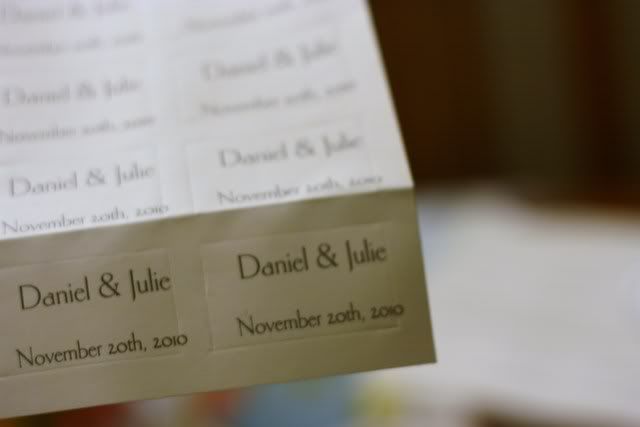 And this one, with the entire sheet of stickers that got eaten up and stuck inside so that I have to take the printer apart? Naughty,
NAUGHTY
printer!!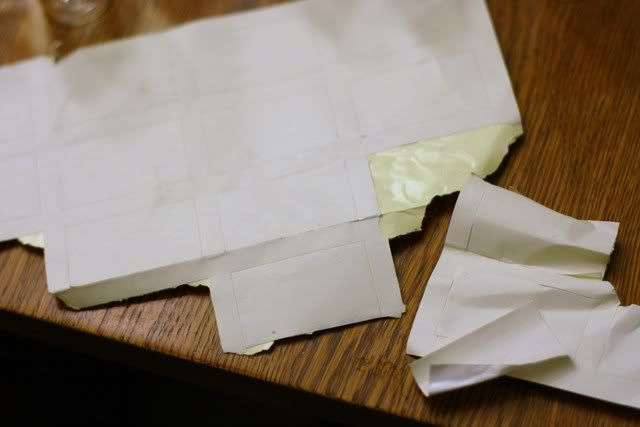 So when life hands you lemons and your printer doesn't want to cooperate anymore, you compromise...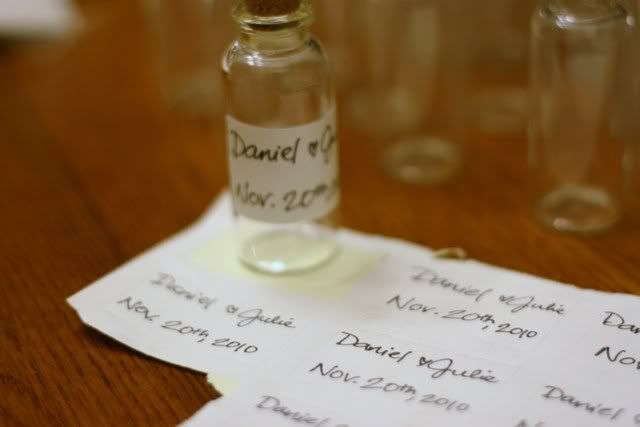 ...and pull out the Sharpie and finish the labels by handwriting them instead!
And here is a quick pic of my nails. My wonderful aunt did this gel French manicure for me to give my nails a chance to grow for the next week. I'll have the manicure done again next week just before the wedding, along with my toes.