The kids had already walked down the aisle before I'd been led into the hall.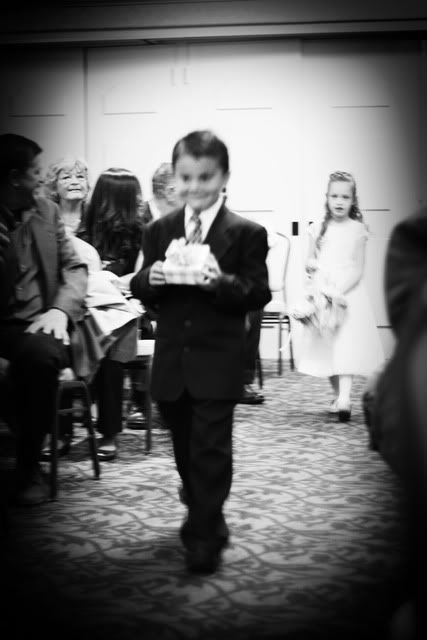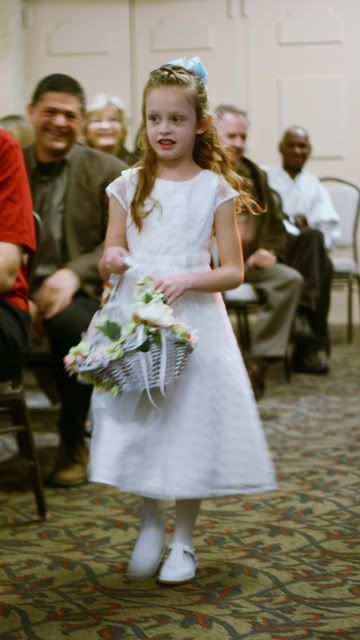 I stood next to my dad and we waited for the coordinators to open the double doors. She told me to stand there for a moment before walking in. I could feel everyone turn and stand but I was looking straight ahead to Danny. His face was serious and even from across the room I could tell he was trying to hold it together.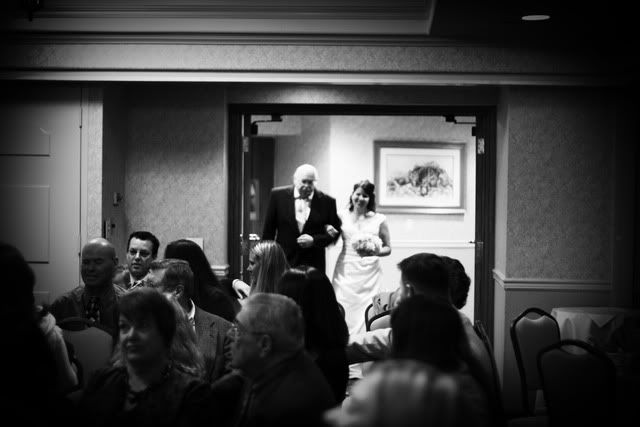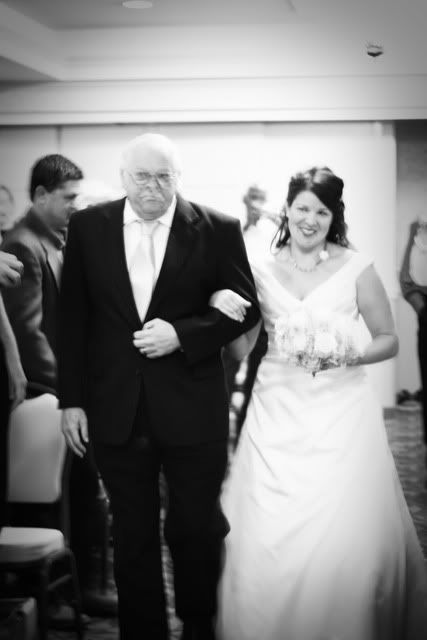 As I approached him, I placed my hand on his arm and he just kept staring at me. I really couldn't get the smile off my face, I felt very serene and out-of-body, but surprisingly calm. I could see Danny's reflection in the mirror, as he looked up to the ceiling, trying not to cry.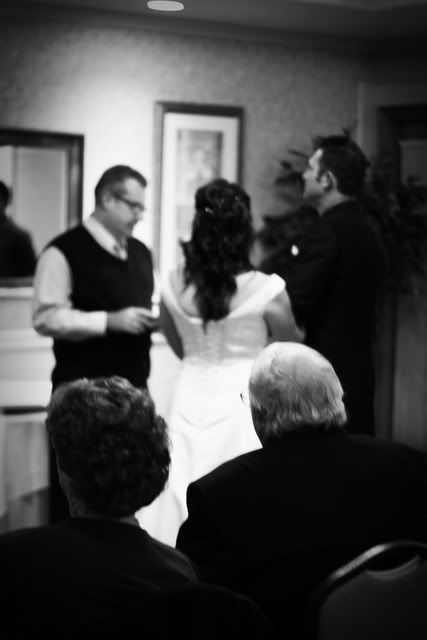 When we turned to face each other and repeat vows, I could feel Danny's hands shaking and his voice quivered a bit. Hearing him and touching him just made me more calm and squeezed his hands a little tighter and just stared right into his eyes. And he stared right back intensely.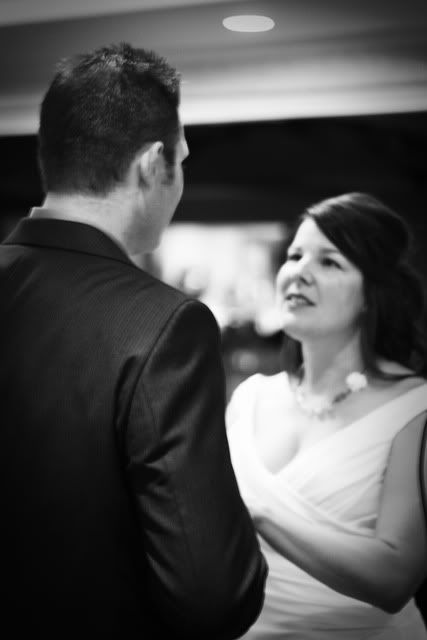 It all went so quickly. I tried to remember to pause and remember the details, like how sturdily straight Ian was standing next to Michael as he watched everything proceed, and how Danny choked up as he put the ring on my finger and how after we kissed as husband and wife, he wrapped me up in a tight embrace.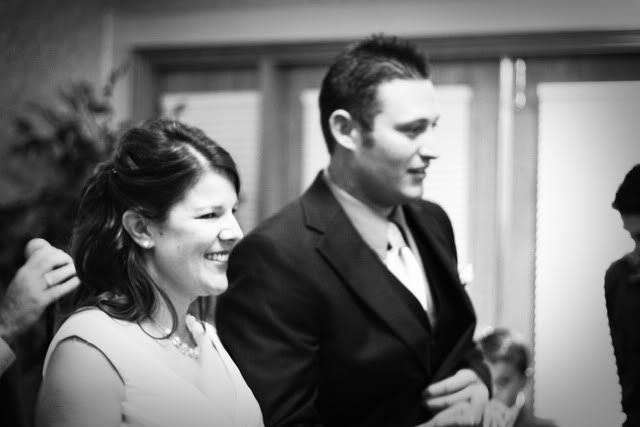 We swept down the aisle, all smiles and exited in back. Danny admitted how nervous he was, standing there before the ceremony and anticipating the event. He couldn't stop telling me how lovely I looked, couldn't stop holding me and I felt like I was walking on a cloud.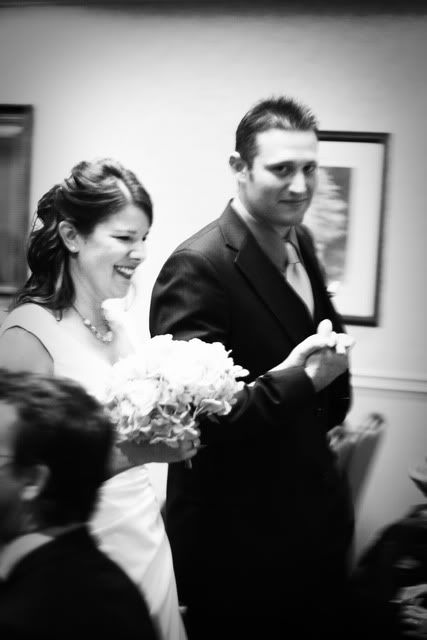 He has absolutely swept me off my feet!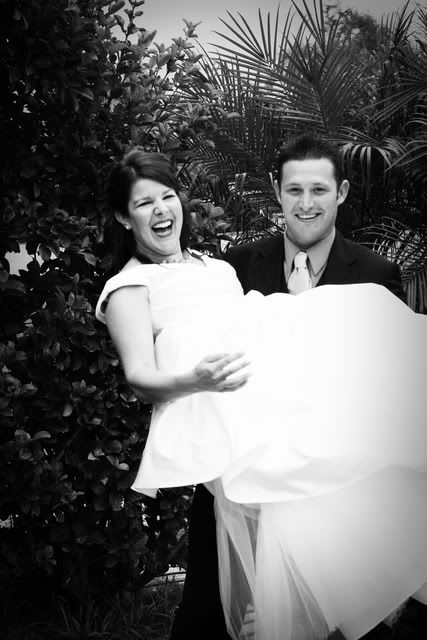 Tomorrow, in the rainsoaked garden