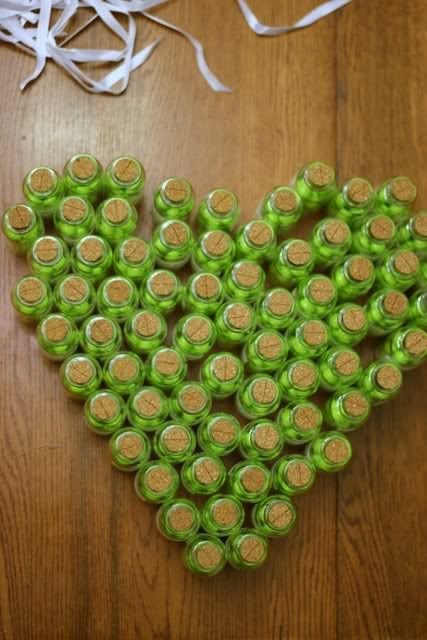 Lovin' these favors!
Picked up a big bag of Sixlets at the candy store in the mall. They fit perfectly into the bottles. In fact a little
too
perfectly because they tend to jam up at the opening when the bottle is tipped to empty...oops!
Labels on and ready to fill
But the colors are so bright and fun, I couldn't resist. People will just have to
work at it
if they want their candy!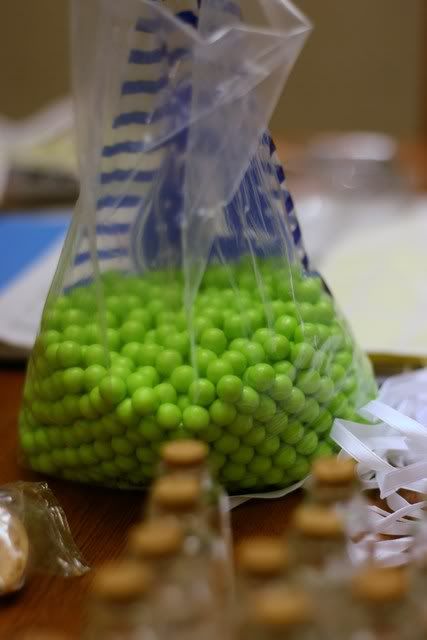 Big bag of Sixlets
One down...more to go!
Decided not to have assigned seating, otherwise each person's name would have been written on a card and slipped into the slot on the cork. Oh, well.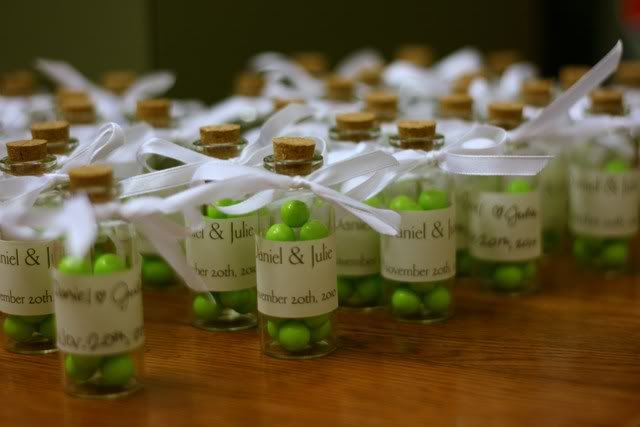 All done and ready to go on the tables!
Tomorrow evening I'll be arranging the music with my brother that will be played on the CD player during all parts of the ceremony & reception.
Still need to compete the ring bearer pillow for my son and also fix up his suit a bit. Just a tad bit long on the sleeves & pant legs. Oh, he is going to look SO cute!
Thursday we pick up the dress. My mom is coming this time so she can see me in it.
And Friday night we'll be fixing up these lovely milk glass vases with the hydrangea and roses that will be arriving on Thursday. They are already so pretty, I know that filled with the flowers, everything is going to look heavenly!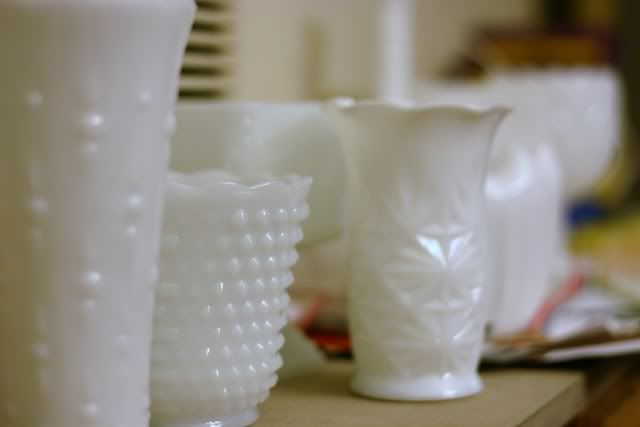 All the vases for the centerpieces