Another day, a few things checked off the wedding planning list.
1. The address list.
Narrowed down the guest list with my fiance (aka: Neighbor Boy) and got some of the addresses from my future mother-in-law. He filled in the blanks on a few of them (like the names of the children) and called a few people who are out-of-town to give them the heads up about the short notice. However there are still a few mysteries to figure out (like what is the last name of some longtime friends?!)
2. The cake.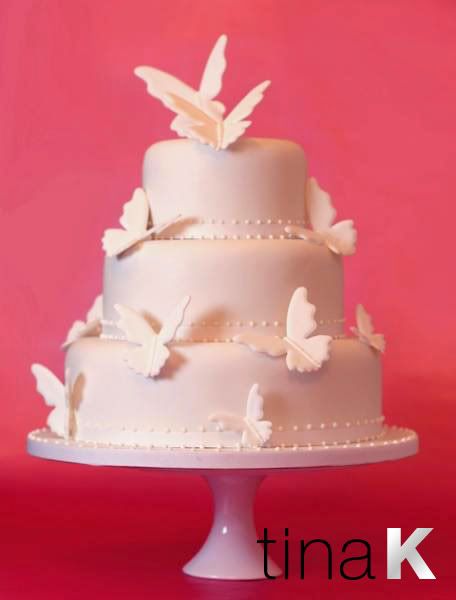 I like butterflies but sometime they look too juvenile to have them on the wedding cake. This is a nice look, having everything in crisp white.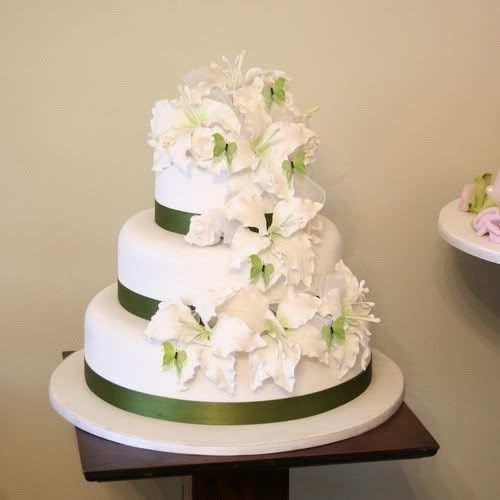 This one is nice too, with the flowers and bits of color from the ribbon.
Contacted four bakeries. Two responded and said they were unavailable on that date. The other two bakeries haven't responded. I'll be stopping by one of them this afternoon on my way home from work to talk to them and see if they are available and if not...I'll be contacting a few more!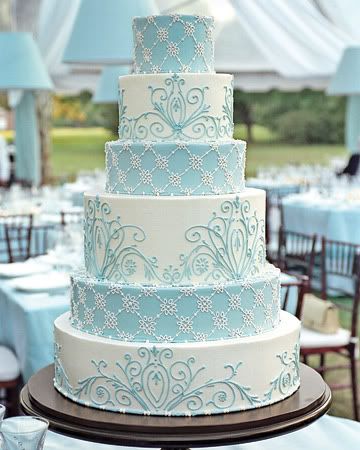 I really do like the look of this one, with the alternating blue and white fondant layers and the detail work. I like the elegant simplicity. I'm sure this particular style would cost an arm and a leg but the idea and colors of it are what I like most.
3. The dress.
This is not my dress, but it sure is pretty!
Called the bridal shop and they have the style and size I need available and IN STOCK! Going out tomorrow with the entourage to try dresses on. Fingers crossed that my mom will be feeling better by tomorrow evening to go with us. She had her second surgery on Monday and hasn't got much energy and is in more pain this time (they removed lymph glands from under her arm). I really would like my mom to be with us, though she's told me, "Please don't wait for me to feel better, the clock is ticking and you need to get this dress as soon as possible!!"
4. Invitations.
So I showed NB the printout sample from our crummy color printer and he said it looked like there should be a monkey swinging in all that foliage! "Wow, honey, that is
JUST
the feeling that I was going for." Silly man! He was joking though...he'll offer suggestions but knows that all these details are WAY more important to me than to him!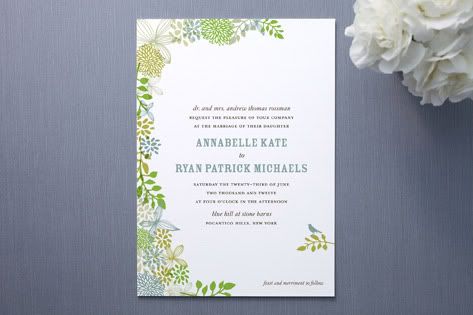 Of course, then I looked at the RSVP date and realized that my Mom told me a date off the calendar that is really early. In fact that might be the day that guest would actually be
receiving
the invite in the mail! I hope that people will receive their invitations and still RSVP right away and not think, "Oh darn it, I'm too late!" Okay, so that's only the first set back I've noticed so far, other than that, we've been smooth sailing!