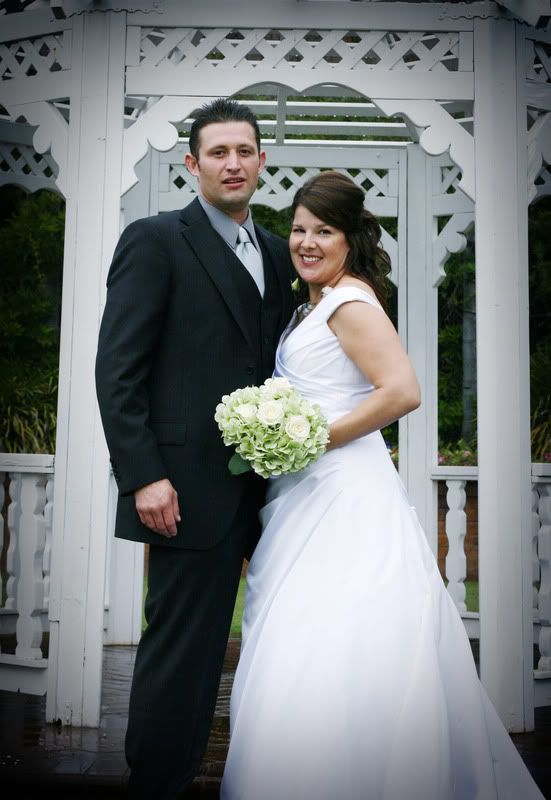 After the ceremony, we were whisked outside where the rain had (of course!), miraculously stopped coming down.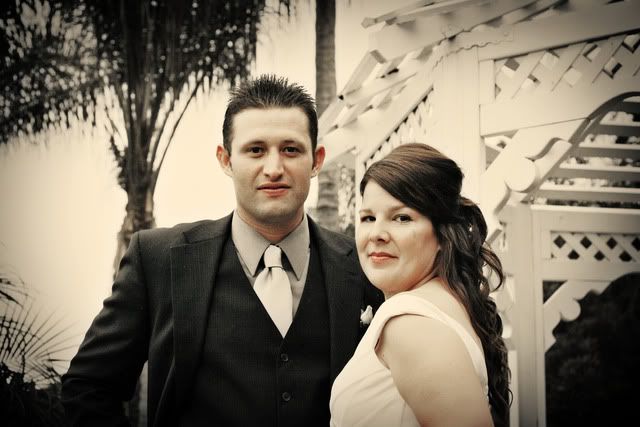 My brother and cousin's wife, our perfect photographers for the day were there to snap away, posing us under the arbor, on the stairs by the gazebo and on the open lawn.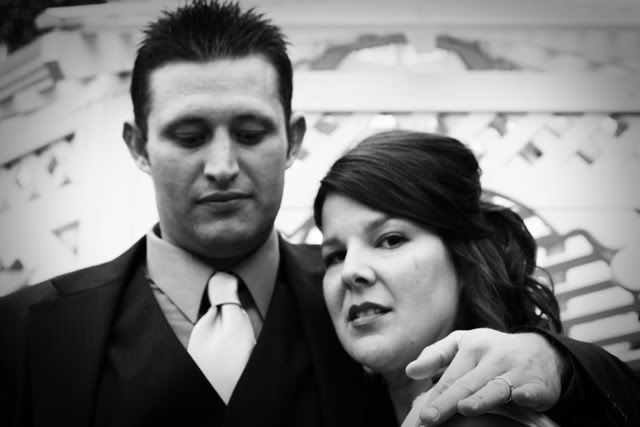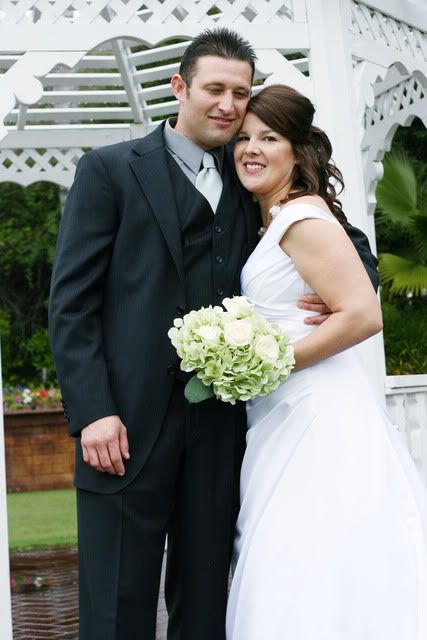 It was wet and slippery but at least for a brief moment it had stopped raining and we were able to take advantage of the beautiful grounds.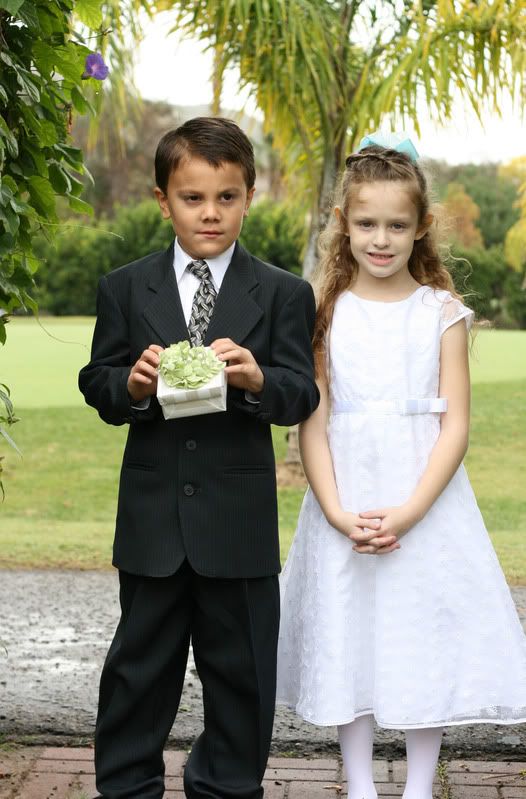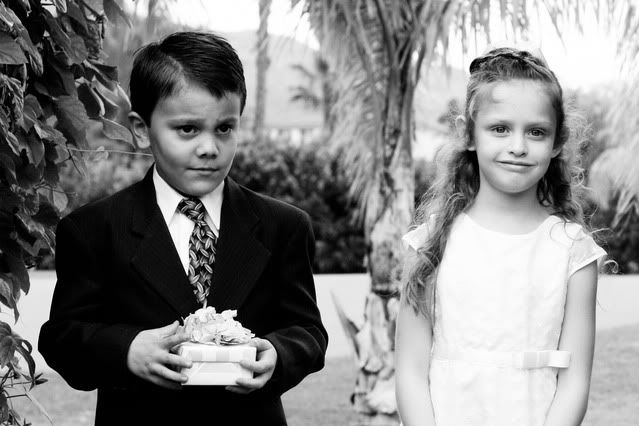 The kids under the arbor I was originally supposed to walk through.
After about 25 minutes of photo taking, the sprinkles started up again and then raindrops and we moved under the eaves and then inside to enjoy our reception.